Convincing design and function
High-quality materials, a fancy look & smart technology – our Aguada disinfection column combines a stylish exterior with efficiency and safety. The Made in Germany system offers you and your customers touch-free hand disinfection. Optimal for use in retail, gastronomy, offices and much more.
Made from
polished stainless steel 1.4301
Price from
678.00 € plus tax.
Product benefits Aguada
Individual spray setting
Low energy consumption and maximum efficiency
Maximum saving of disinfectant consumption due to configurability of spray settings
Clear display of accumulator capacity
Trouble-free operation due to permanent adaptation of the sensor in the measuring field
EMC-tested
Refillable with any approved liquid disinfectant (not gel or foam)
Environmentally friendly (no batteries)
Geck® SensorTouch
The Aguada column is combined with the Geck SensorTouch as standard. With its touch-free operating concept, it is optimally suited for the prevention of smear infections and offers a high level of comfort during operation. At the same time, with a spray volume of 5ml/operation and a capacity of 1000ml, it is suitable even for high usage frequencies.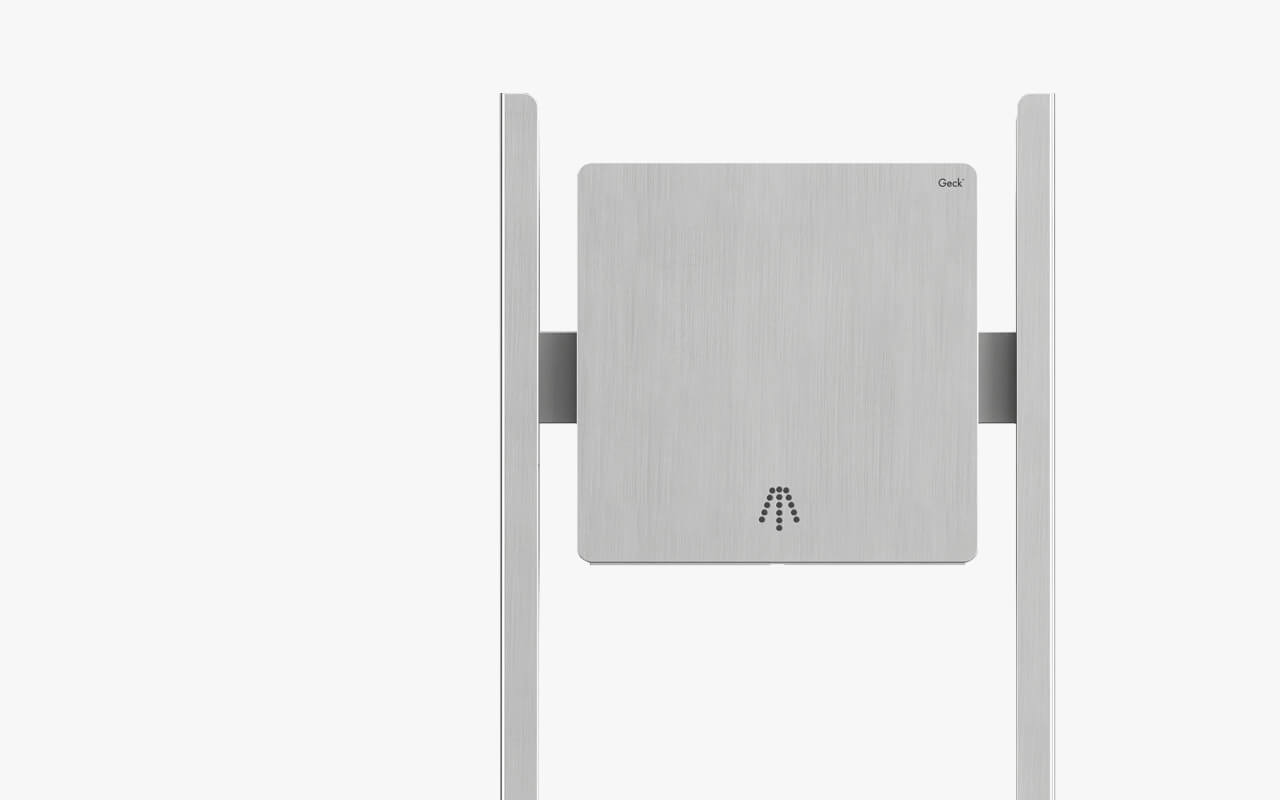 Slim shape
With its modern and straightforward design, it fits perfectly into any room without appearing too massive. Nevertheless, the dispenser is an absolute eye-catcher that convinces not only in terms of hand hygiene.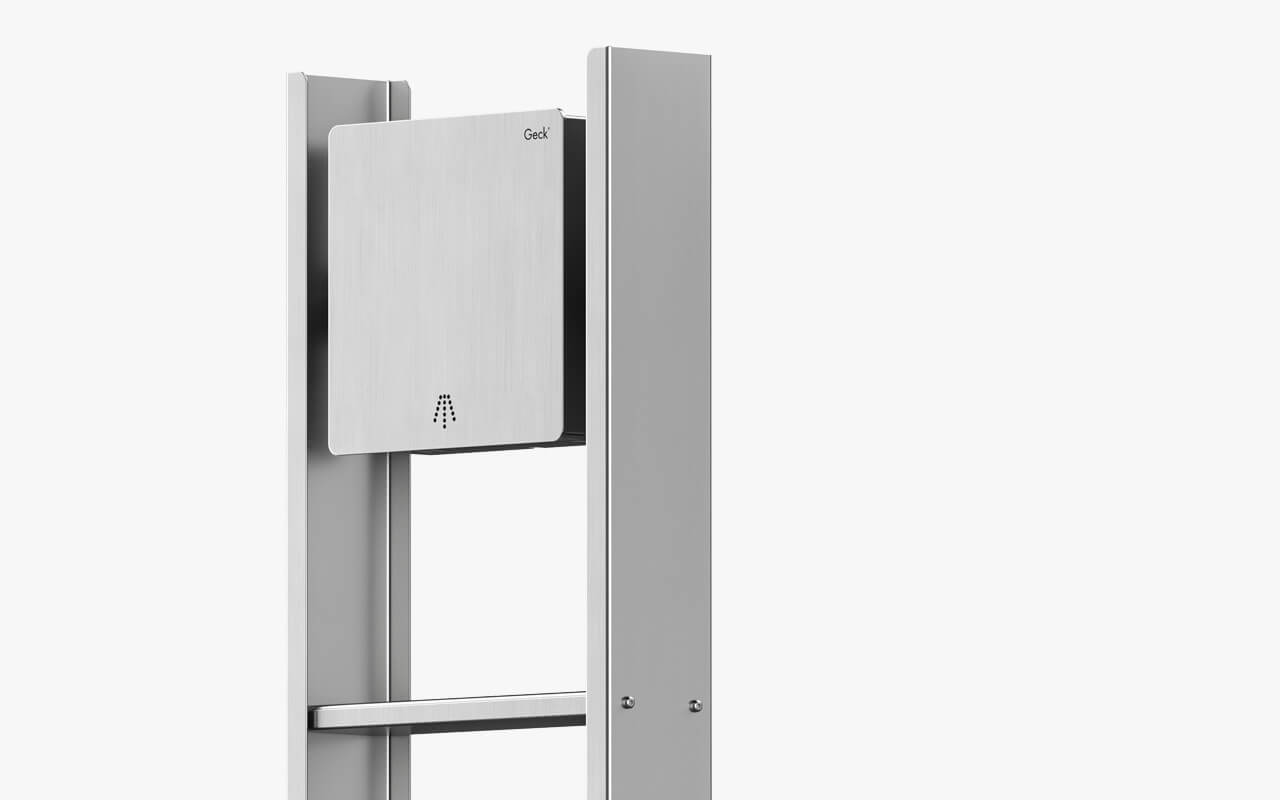 Clean design, clean environment
The Aguada disinfection column is combined with our Geck SensorTouch dispenser incl. the matching drip tray to create a harmonious overall impression. The integrated drip tray enables hygienic and convenient cleaning and emptying thanks to a separate stainless steel inlay.
(Fig. shows the formwork system as an exploded view)