Cust Counting
More transparency. More control.
With CustCounting from Geck, you not only control the number of people in your rooms very effectively. You receive valuable data and analyses for more efficiency, e.g. in personnel and task planning or advertising impact control.
With the reliable and secure CustCounting systems from Geck, you can record the flow of people from consumers at entrances and exits or other interesting zones of the retail area, visitor area or administration easily and in compliance with data protection regulations. All recorded information is collected and processed on a software platform. Analyses and display of the data for the responsible person are carried out via a separate, convenient dashboard software. With more transparency about your visitor flows, you not only directly save on personnel costs, e.g. at entrances and exits. You gain valuable data for evaluations and analyses that will help you optimise your business and make it more attractive for your customers, visitors and employees.
More advantages for you

More transparency
How many people are currently or at a certain (past) point in time in the measuring area? Are there still customers or staff in the building, in the shop, in a defined zone? Which entrances/exits are particularly busy? Historical evaluation and live overview.
More cost savings
Saving of personnel for counting customers or for access control.
More analysis & evaluation
Graphs to display flows of people. Ratio of number of customers to turnover or receipts.
More success measurement
Customer traffic and purchases in relation to advertising measures and print.
More personnel planning
Number of open tills according to customer frequency (in the defined area). Measuring points in specific zones such as the entrance areas in bad weather or toilets enable the efficient deployment of cleaning staff.
More advantages for your customers

More overview
CustCounting systems from Geck indicate professional visitor management and create trust.
More lucidity
Your customer sees immediately whether he or she may enter the measuring area (shop, museum, exhibition, etc.) or has to wait – and if so, for how long.
More overview
Your customer can see on a monitor how many people are currently in the measuring area – and that it may be worth waiting in line despite the "daunting" queue of people, as there is still sufficient capacity available, e.g. in canteens or at events.
More Flow
Your customer benefits, for example, from reduced waiting times at the checkouts and clean sanitary and entrance areas thanks to optimised staff planning (see above).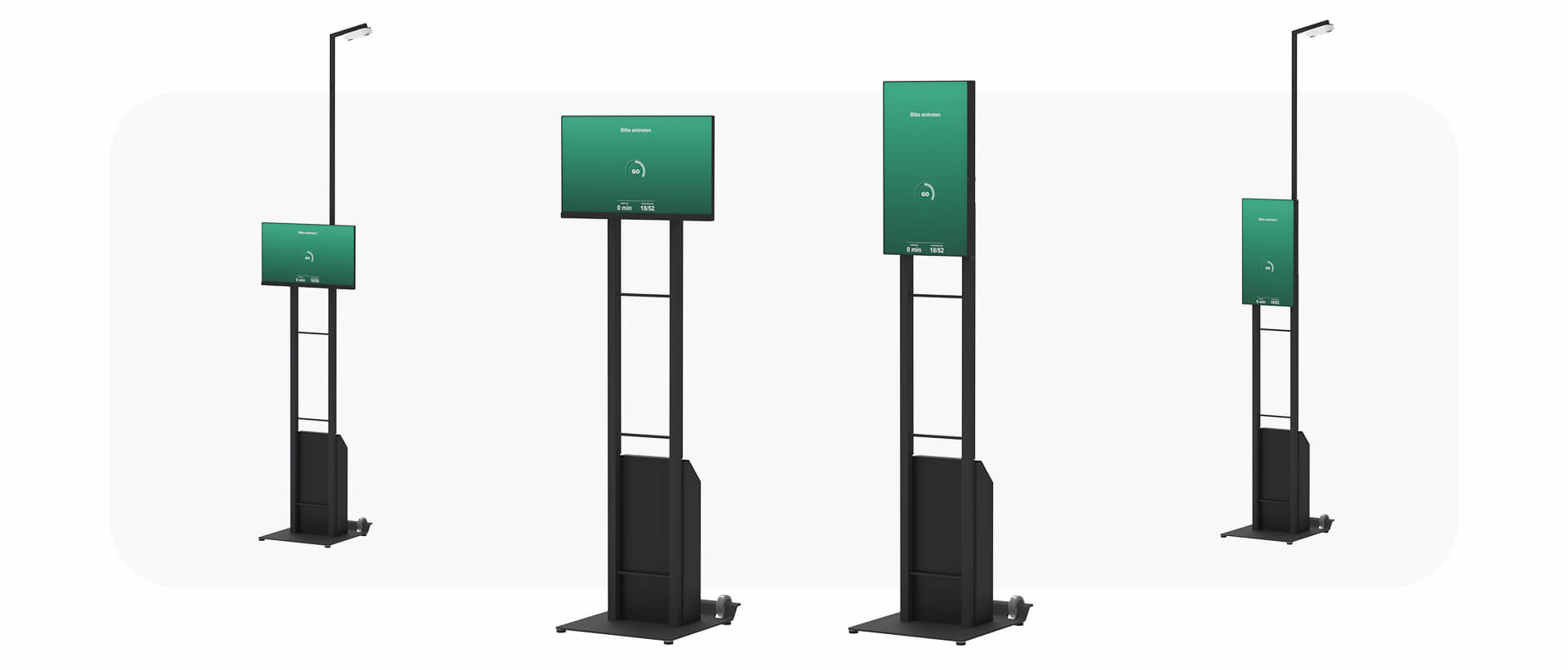 The Cust Counting-System FixedGuard
With the CustCounting products of the FixedGuard series, customers and visitors to shops, offices, doctor's surgeries, service providers and all public areas are reliably recorded and counted. Without additional personnel effort. To be able to measure as precisely as possible, stereoscopic sensors are used and the visitor flows are measured from above in compliance with data protection regulations. Several sensors can thus be installed at different measuring points (for example inputs and outputs) and connected together. All information is collected on the dashboard and can be evaluated individually.
If you not only need the collected data for your individual evaluations, but also want to actively regulate your (maximum) visitor numbers and inform your customers transparently, we recommend FixedGuard Monitor and FixedGuard LED.
FixedGuard Monitor is a valuable, elegant stand with a high-resolution monitor that displays your customer
how many people are currently in your rooms,
how many people are currently allowed inside,
how long the waiting time is expected to be if the maximum limit has already been reached,
and your individual logo for advertising and recognition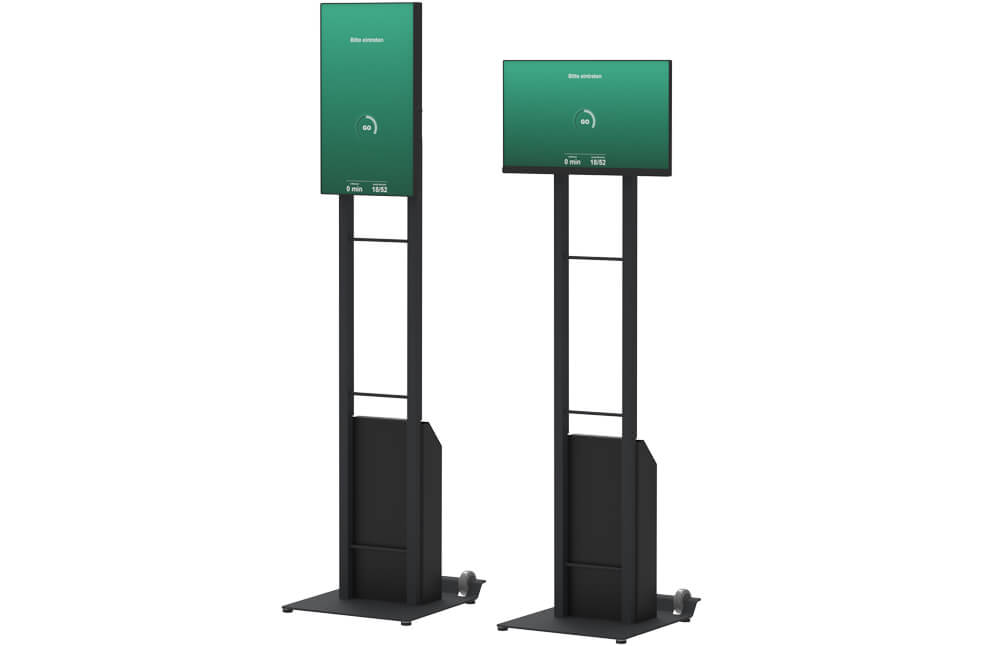 FixedGuard LED is a high-quality aluminium column with a learned traffic light display
If the number of people in your rooms has reached a preset limit, the system switches the traffic light to "RED" and shows the customer that he has to wait.
If someone leaves your premises, i.e. the number of people falls below the maximum number again, the traffic light switches to "GREEN" and waiting customers are granted access.
The design of the columns can be customised at your request.
The systems are quickly and easily installed by a specialist. If you need an ad hoc or mobile solution we recommend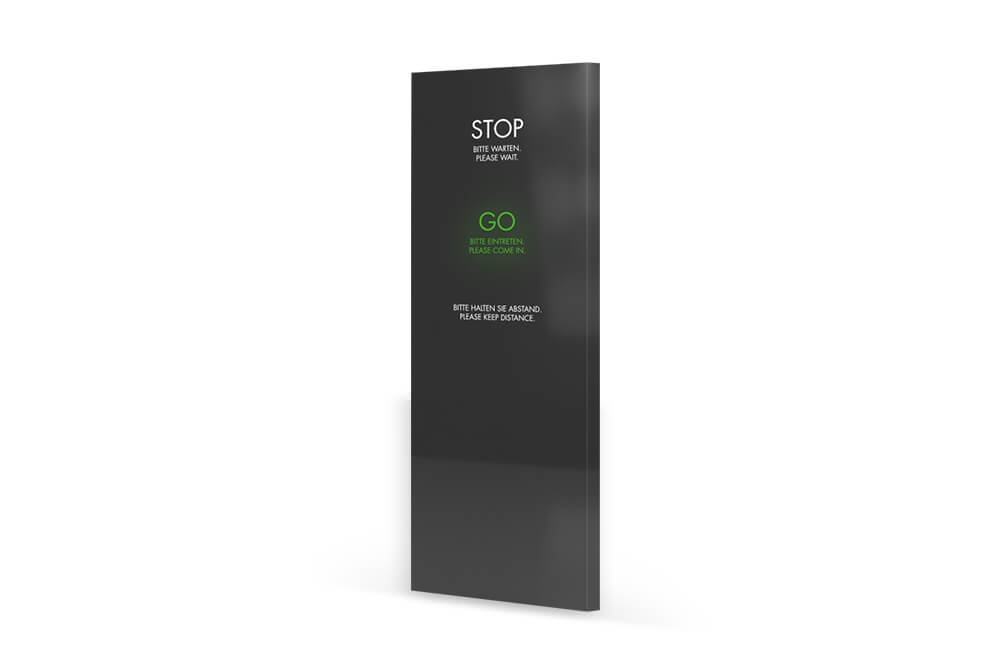 FixedGuard All-In-One – the fast solution!
The high-quality column contains all the necessary components for measuring, recording and displaying people flows. Set up. Install. Start!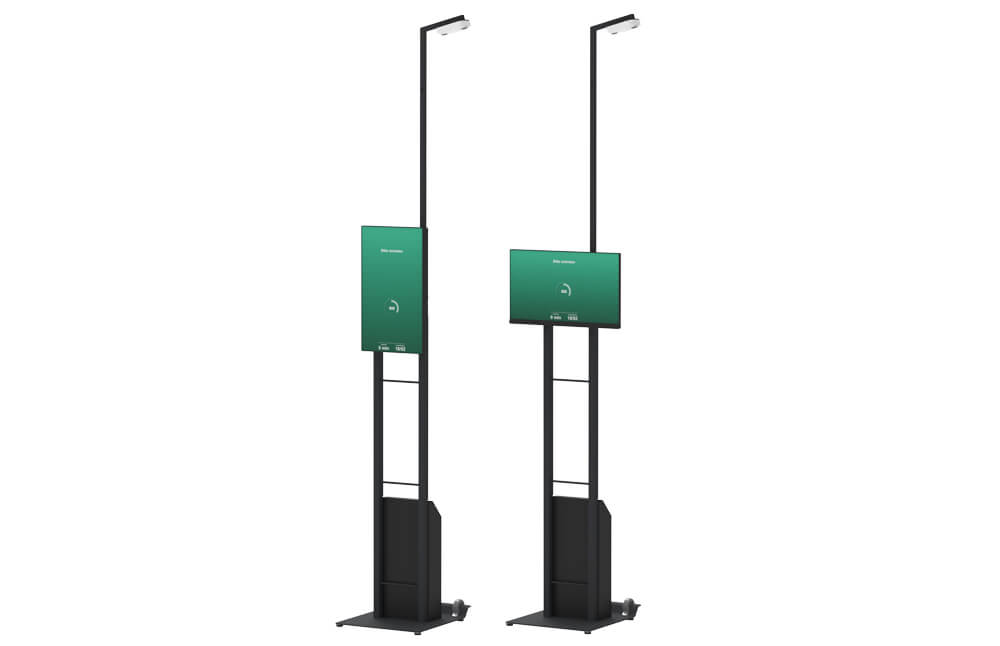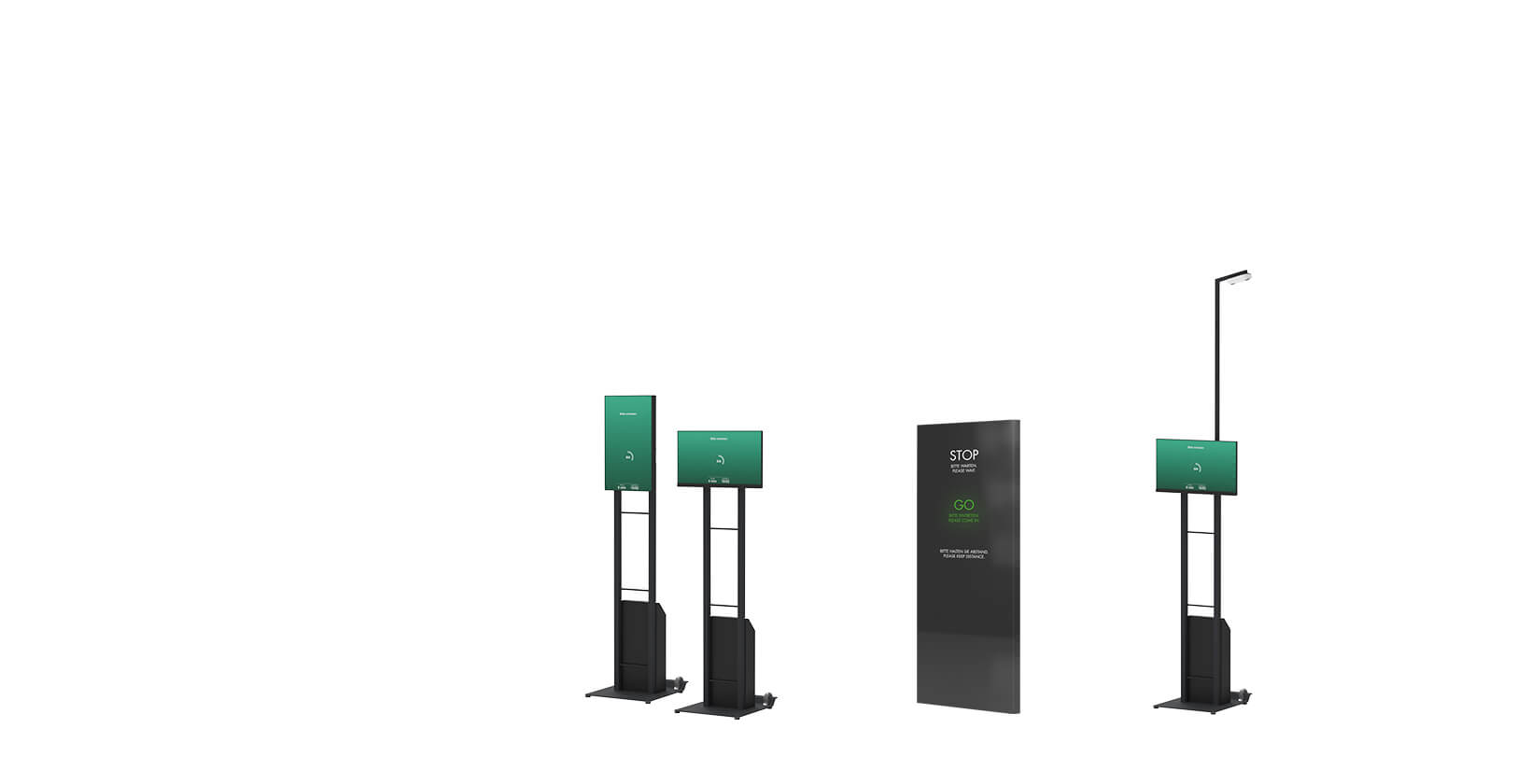 Just ask us.
We will find your individual solution.
Individual advice