Hand hygiene at its best
Made from the highest quality materials and combined with our most efficient dispenser, Aramia always makes the right first impression when it comes to design, professionalism and hygiene.
Made from
stainless steel 1.4301
Price from
713.00 € plus VAT.
Product benefits Aramia
Individual spray setting
Low energy consumption and maximum efficiency
Maximum saving of disinfectant consumption due to configurability of spray settings
Clear display of accumulator capacity
Trouble-free operation due to permanent adaptation of the sensor in the measuring field
Refillable with any approved liquid disinfectant (not gel or foam)
EMC-tested
Environmentally friendly (no batteries)
Stylish appearance
Geck® SensorTouch
The Aramia columns come as standard with the Geck® SensorTouch. With its touch-free operating concept, this is optimally suited for avoiding smear infections and offers a high level of comfort during operation. With a spray volume of 5ml/operation and a capacity of 1000ml, it is suitable even for high usage frequencies.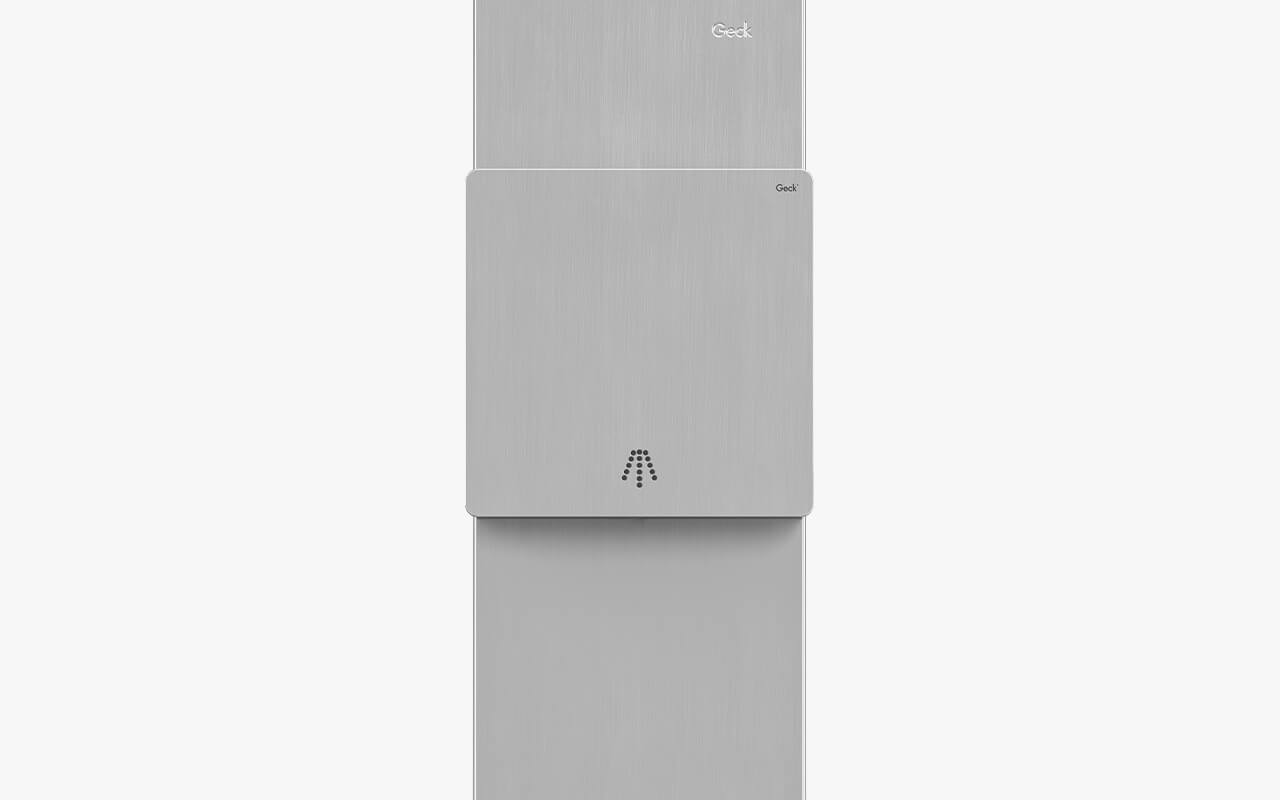 To roll or not to roll.
Our Aramia columns are of course all mobile. However, with their 23 kilograms, they are quite massive and heavy to transport. We also offer the Aramia with practical plastic rollers that make it a breeze to place in other locations.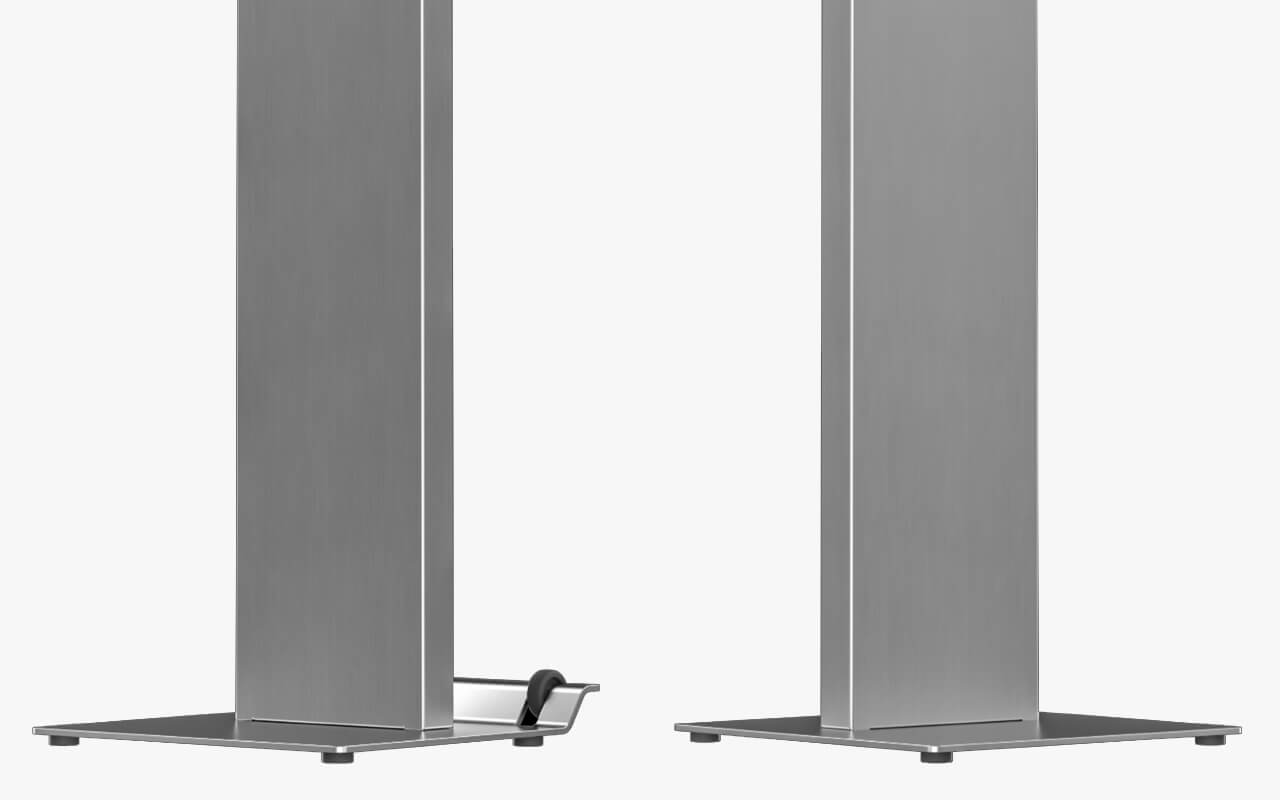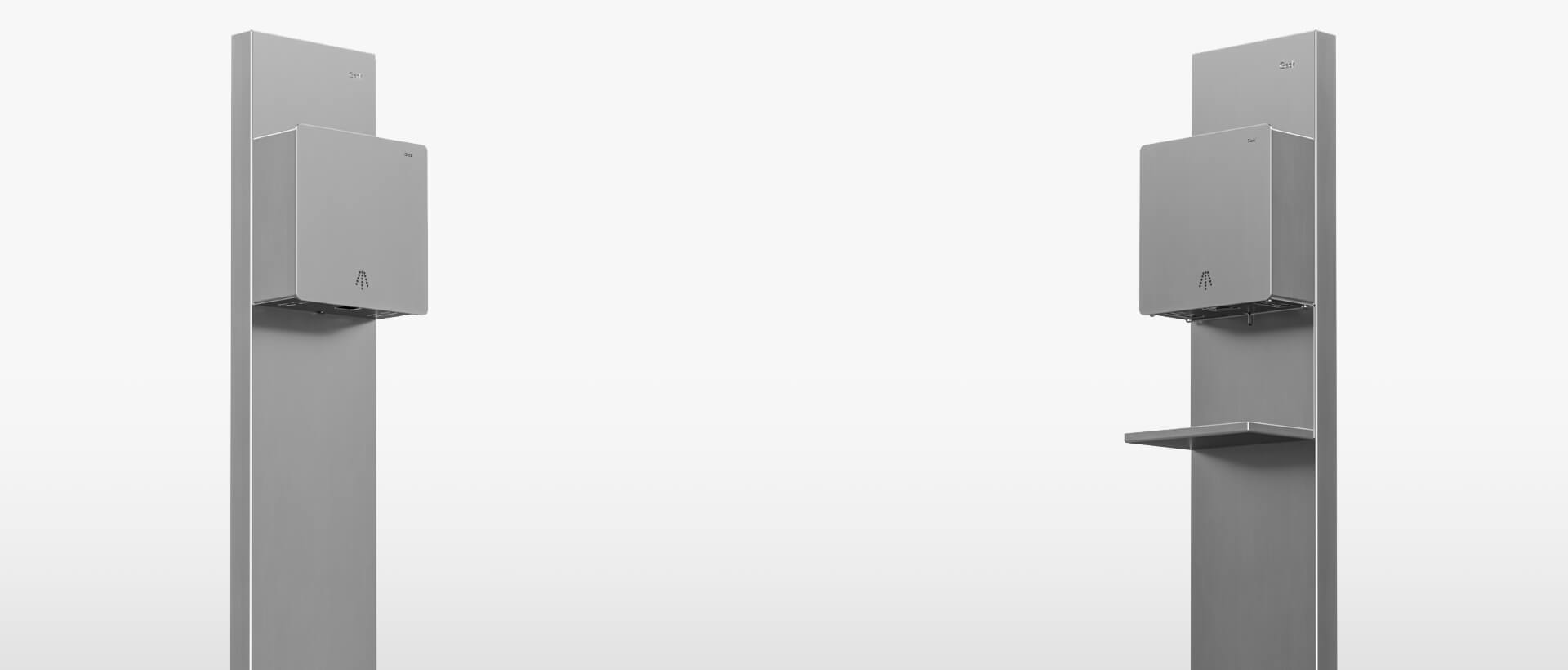 The ideal companion for our Geck SensorTouch is optionally available in the form of the matching drip tray. Made of the same high-quality aluminium or stainless steel, it offers the ideal complement to prevent spills and messes.