Basic, but Beautiful.
Atrato stands for security in less busy environments. Thanks to its slim and simple design, it does not stand out in the foreground, but integrates discreetly into almost all areas of application.
Made of
Powder coated FS RAL 9006
Price from
180,00 € zzgl. Mwst.
Product benefits Atrato
Various dispensers available
Noble appearance
Food-safe
Optionally also available with floor screw connection
Highest stability due to 6mm base plate
Mobility is the name of the game.
Our Atrato can be completely dismantled without tools, so transport is now easier than ever. Therefore, it is ideally suited for mobile applications where light weight and high stability are important at the same time.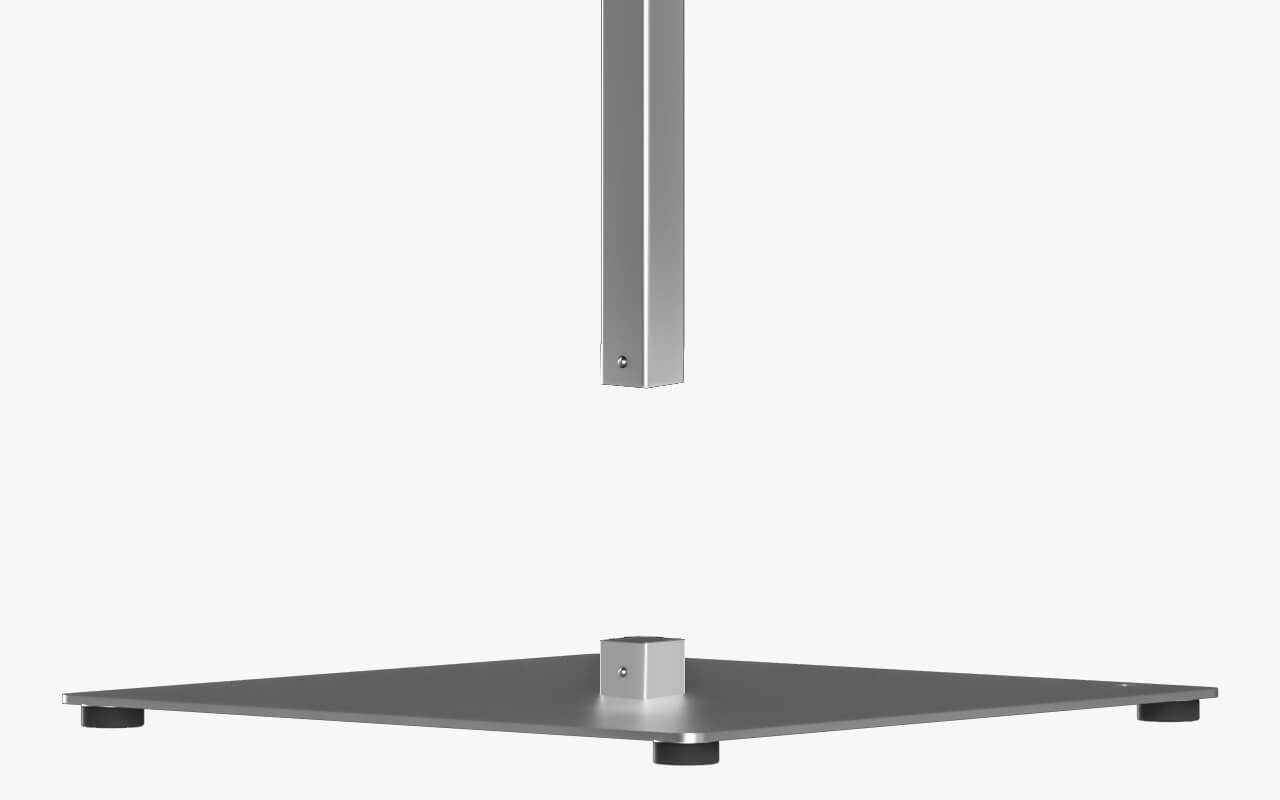 Pumped or sprayed.
Atrato hygiene columns are available in two versions. You can choose between a robust pump dispenser or the automated SensorTouch. The automated SensorTouch ensures that smear infections are reduced even more efficiently thanks to its non-contact operation.