During the continuing COVID pandemic, it is a real challenge to regulate visitor numbers and communicate entry options to customers and guests in a way that is easy to understand. It is important to indicate when people are allowed to enter the premises and when they have to wait because the maximum number allowed has been exceeded. This can be achieved with Geck CustCounting systems without having to employ additional personnel or your own staff.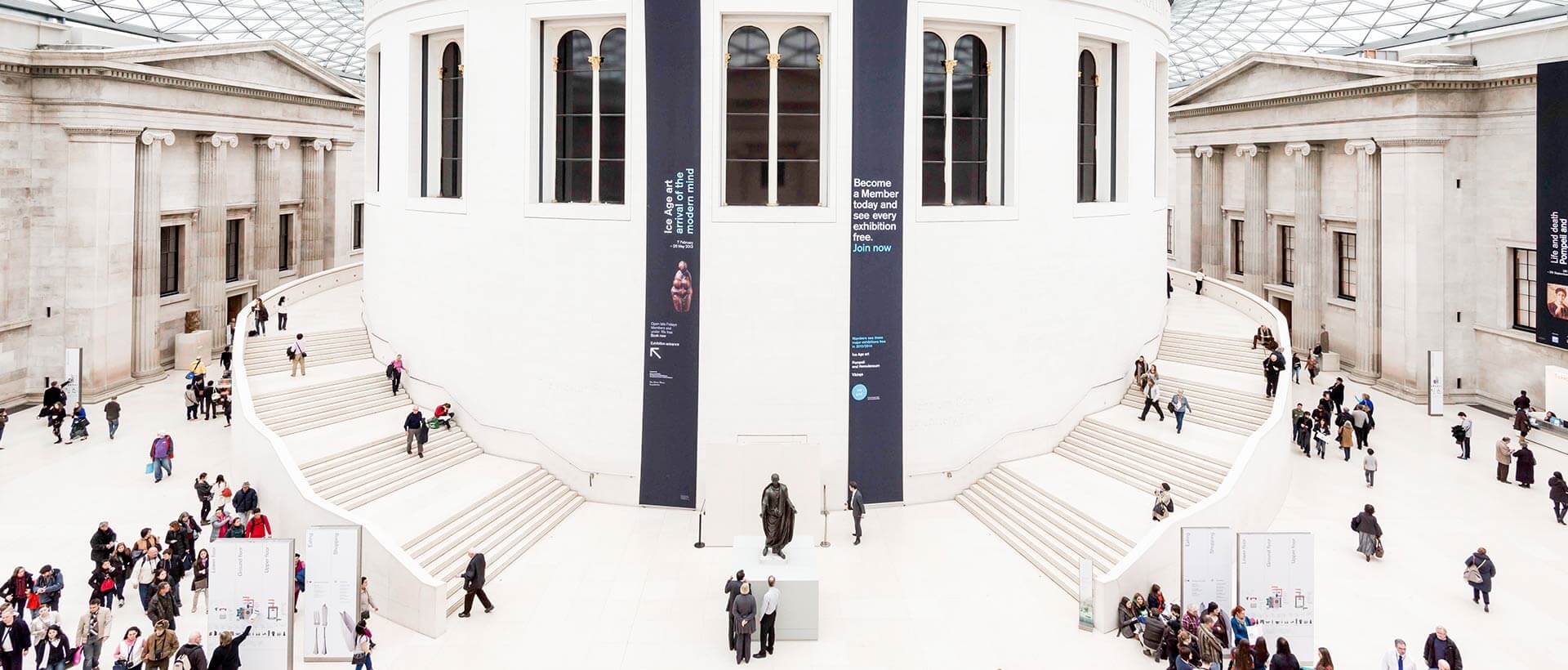 Control flows of people traceably
Our solutions are sensor-based and register the number of people entering and leaving. If the number of people reaches a preset limit, the system switches the signalling to "RED" and shows the customer that he has to wait. If customers leave the shop and the number of people falls below the maximum number again, the signal switches to "GREEN" and waiting customers can enter the shop. The content of the display can be easily managed and edited through a user-friendly web interface.
The entire Geck® solution is easy to manage and customise.
System extensions, e.g. through digital signage applications, are easy to implement.
More safety
Fixed Guard – CustCounting-System
Installation is simple, but requires installation by a professional. We do this within the framework of an installation flat rate. The solution uses a stereoscopic sensor and measures the visitor flows from above in compliance with data protection regulations.
Compared to the mobile solution, the measurement accuracy is even more precise.
This allows the technology to be expanded at will, for example, to create movement profiles and the time spent on the premises in addition to access control.
In addition to the local application of data and patterns, we also offer a cloud solution.
For more information, please contact your sales consultant.
For more complex solutions, we design your individual system.
The smart solution for your business: now it counts
Take the safety of your customers and employees to a new level! Modern technology as well as accurate sensors make your entry and exit an innovative and future-oriented area. We digitise your business with the Geck FixedGuard – whether in a retail outlet, café, event location or cinema.
Direct customer flows or recognise movement profiles. The informative visualisation via a monitor or via a customisable signal column allows you to control access or waiting in a variety of ways and completely automatically. The data protection-compliant all-in-one solution is not only indispensable during the pandemic, but also an absolute must for a more efficient future.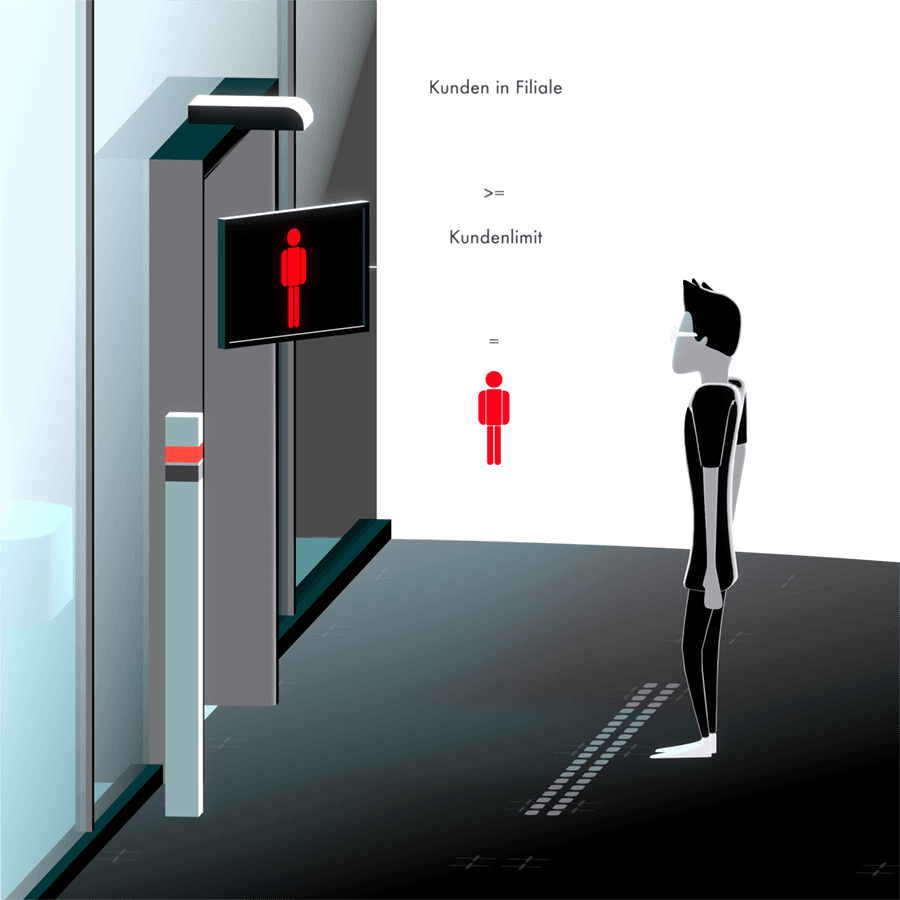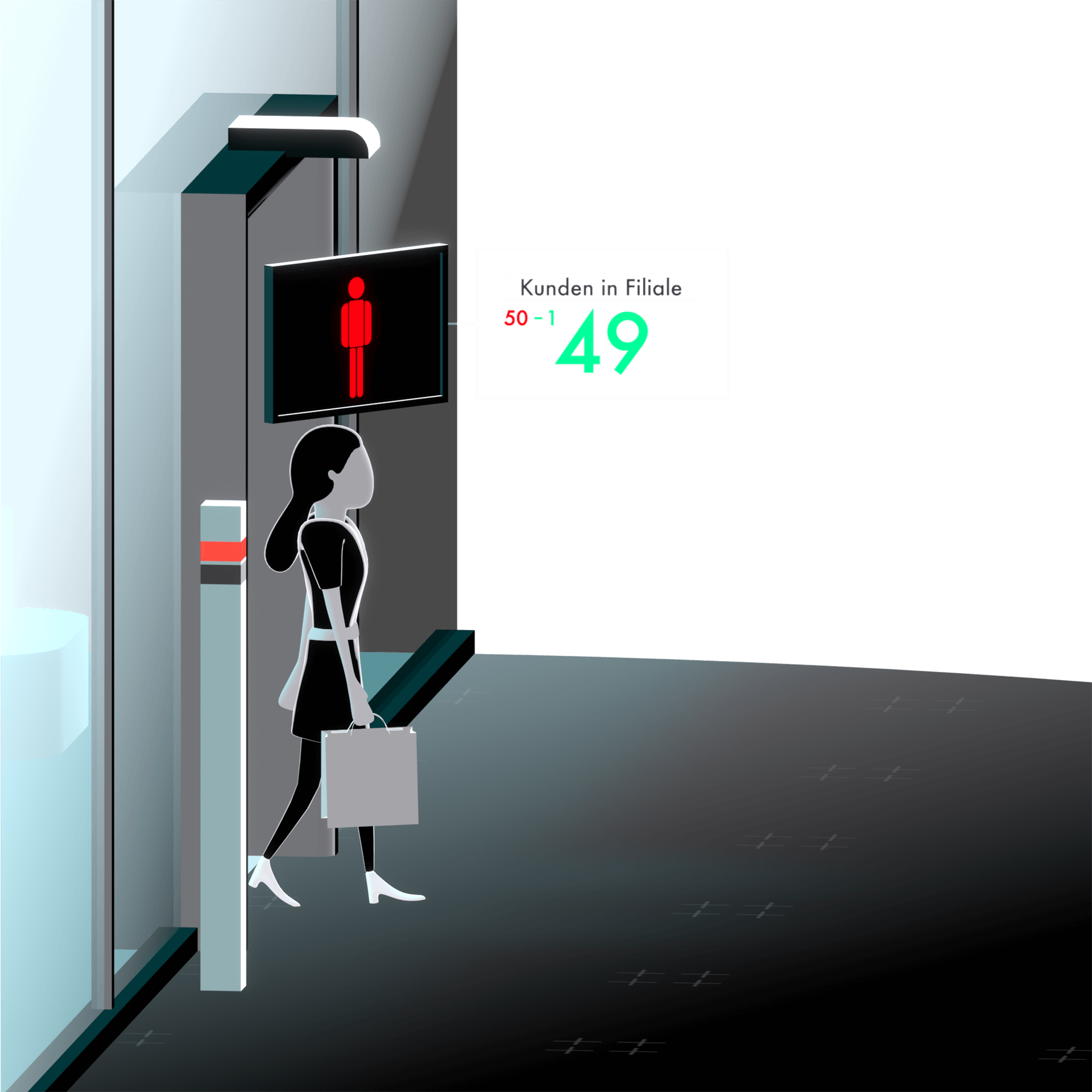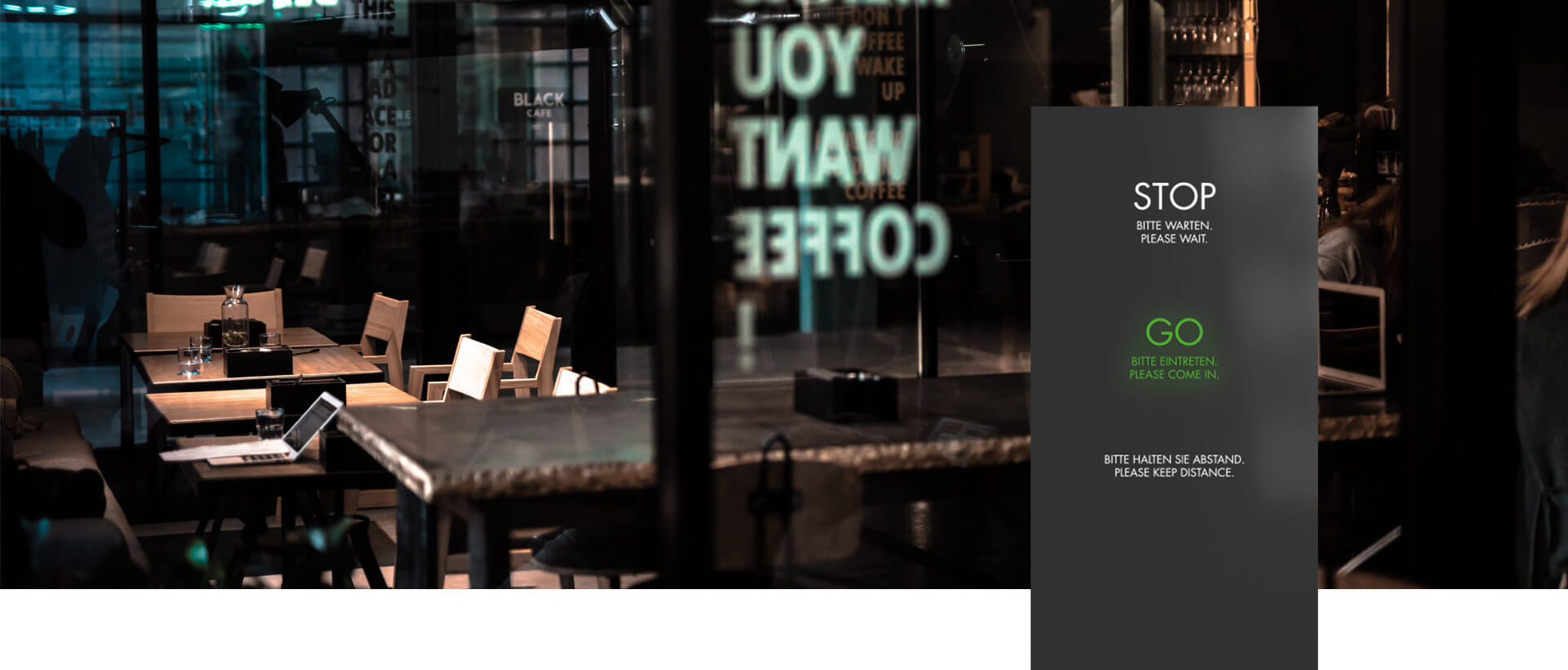 Present all important information smartly and clearly at a glance. Supplement the sensor with a variably positionable signal column. Conveniently regulate entry in words as well as with colour stimuli without the need for additional staff. You do not have to forego individual wishes in the address – we produce the text elements the way you want them.
Material
Aluminium profiles (matt), stainless steel sheet (ground) 6mm
Measures
1.500 x 600 x 400 mm
Communication
W-LAN, LAN (optional)
Encryption
WPA2 (mit AES)
Data communication
Default (visitor clearance) Return (measured visitor arrivals & departures)
Operating concept
Software-controlled: via web interface
Power supply
1 x plug-in power supply unit 230 VAC / 5 VDC
Accessories
Long-term memory "Coordinator" (36 x 100 x 50 mm, 3D sensor, monitor)
Informative and meaningful – The monitor solution
Easily connect the sensor to your existing monitors and enjoy the benefits of digital presence. For example, you can easily display graphics or even the waiting time and also put your company logo in the spotlight.Control everything conveniently from your desktop PC or app and evaluate all information at the same time.
Thus, the monitor solution offers a smart addition with many advantages in visual communication and information transfer.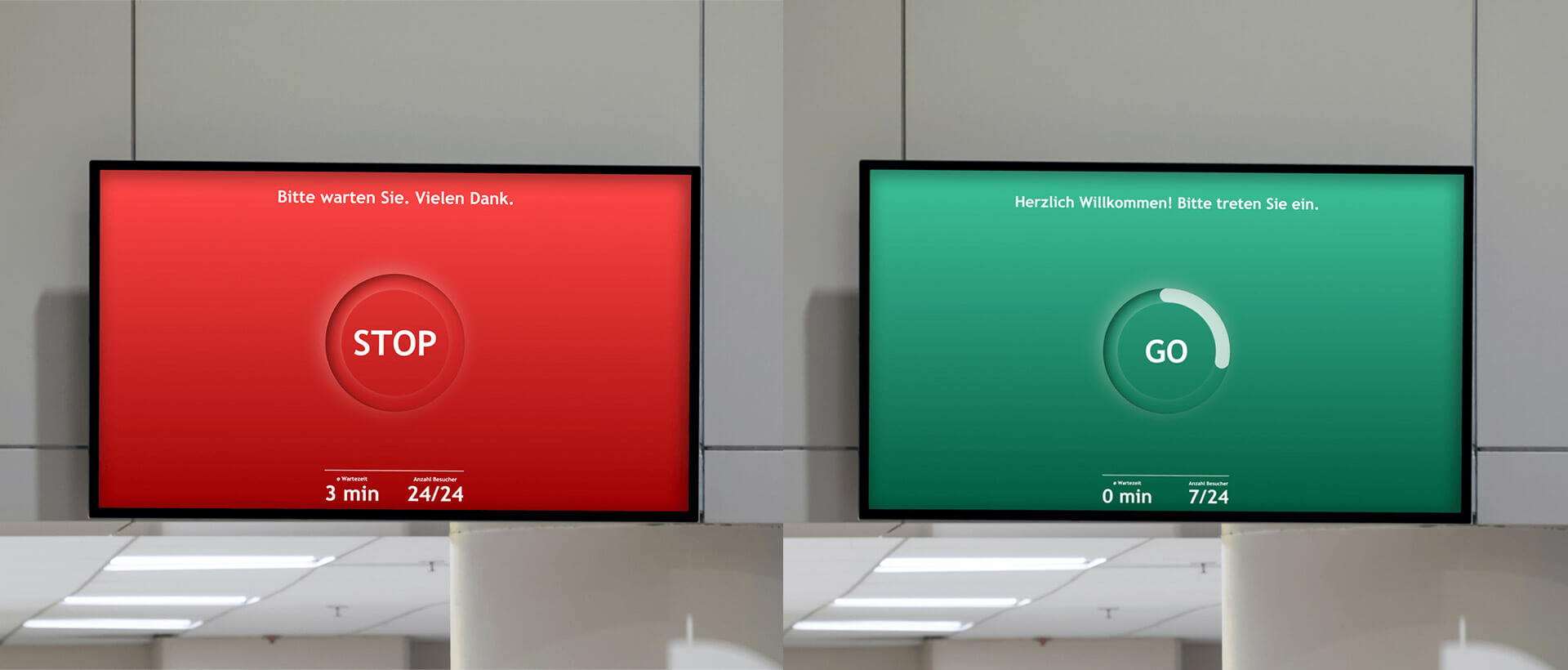 Variants
· Signal column
· In-house monitor
Measurement technology
Stereoscopic camera
Camera installation
Each on the ceiling of the walkway/ door
What you need
One signal column or monitor each for input/output
One sensor each for input/output (additional sensors are required for tracking movement patterns in the room).
One long-term memory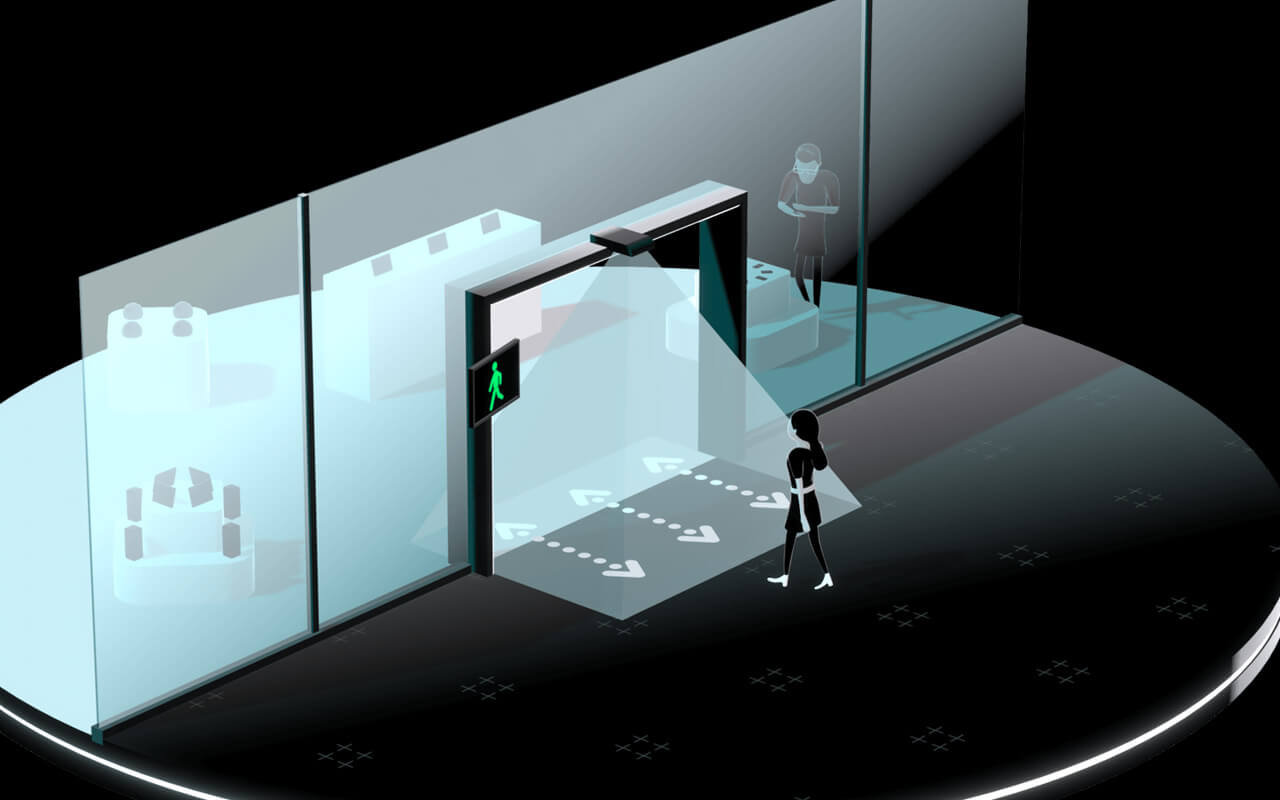 Everything at a glance – The desktop
With the desktop of both variants, you can not only adjust or view the data, but also choose between different displays. For example, display a specific period as a diagram or export the data as a clear list.
Relate weather data or times of day to the number of people and optimise your business. This way, you always have all key figures in view and are prepared for future challenges!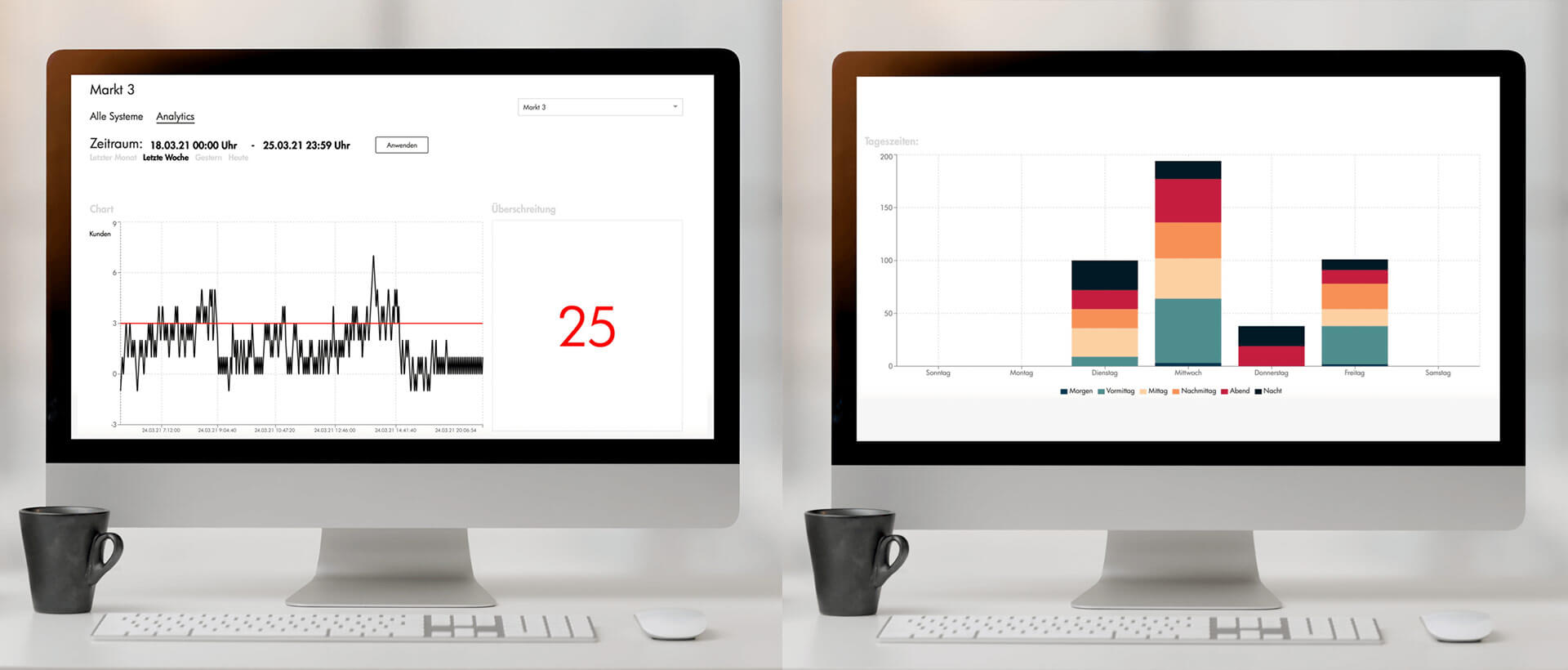 High security standard & data protection compliant
The functionality of the sensor is based on two closely spaced optical image sensors, enabling full-image single person tracking. However, the individual images of people are not stored or leave the sensor at any time. Only a completely anonymised object stream (constant stream of coordinates of moving points) is stored and serves as the basis for processing. In addition, the sensor is protected with an individual password.
You want to know when your office block is well staffed? This is easy to implement with the CustCounting System. The flows of people are counted automatically and in compliance with data protection regulations and conveniently transmitted to your system. This allows you to optimally plan the occupancy of your rooms and identify problems.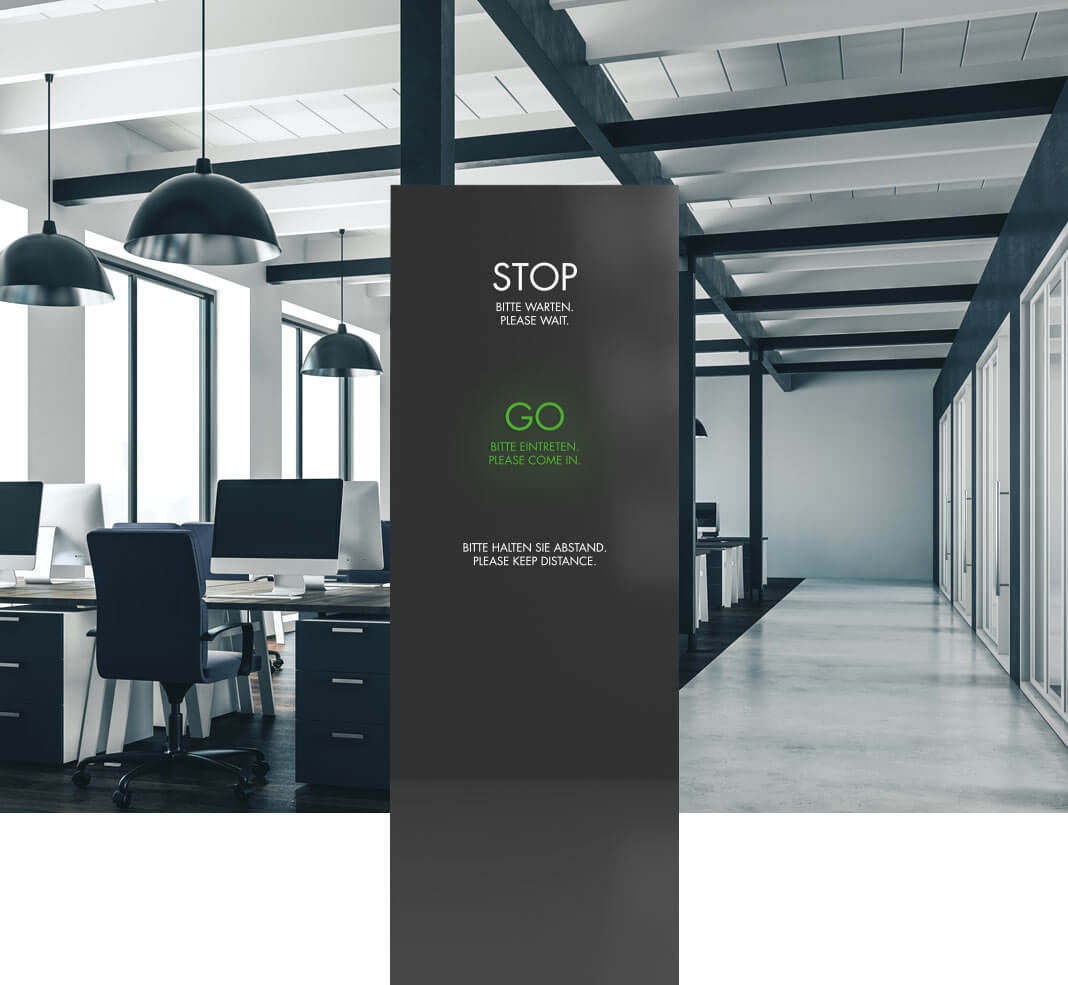 Save your guests long waiting times and delays before the event – the CustCounting system regulates access for you. This way, everyone gets to their place quickly and safely and there are no congested areas in the location.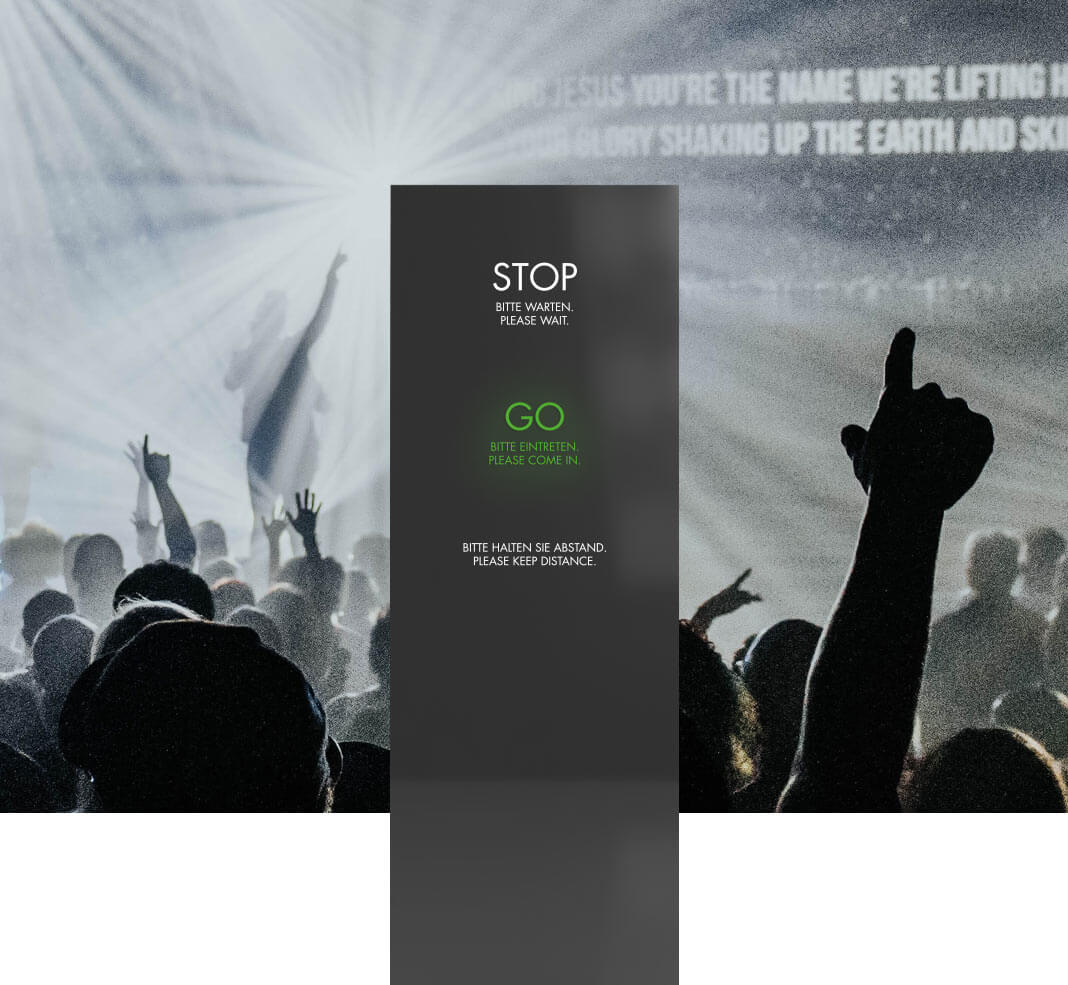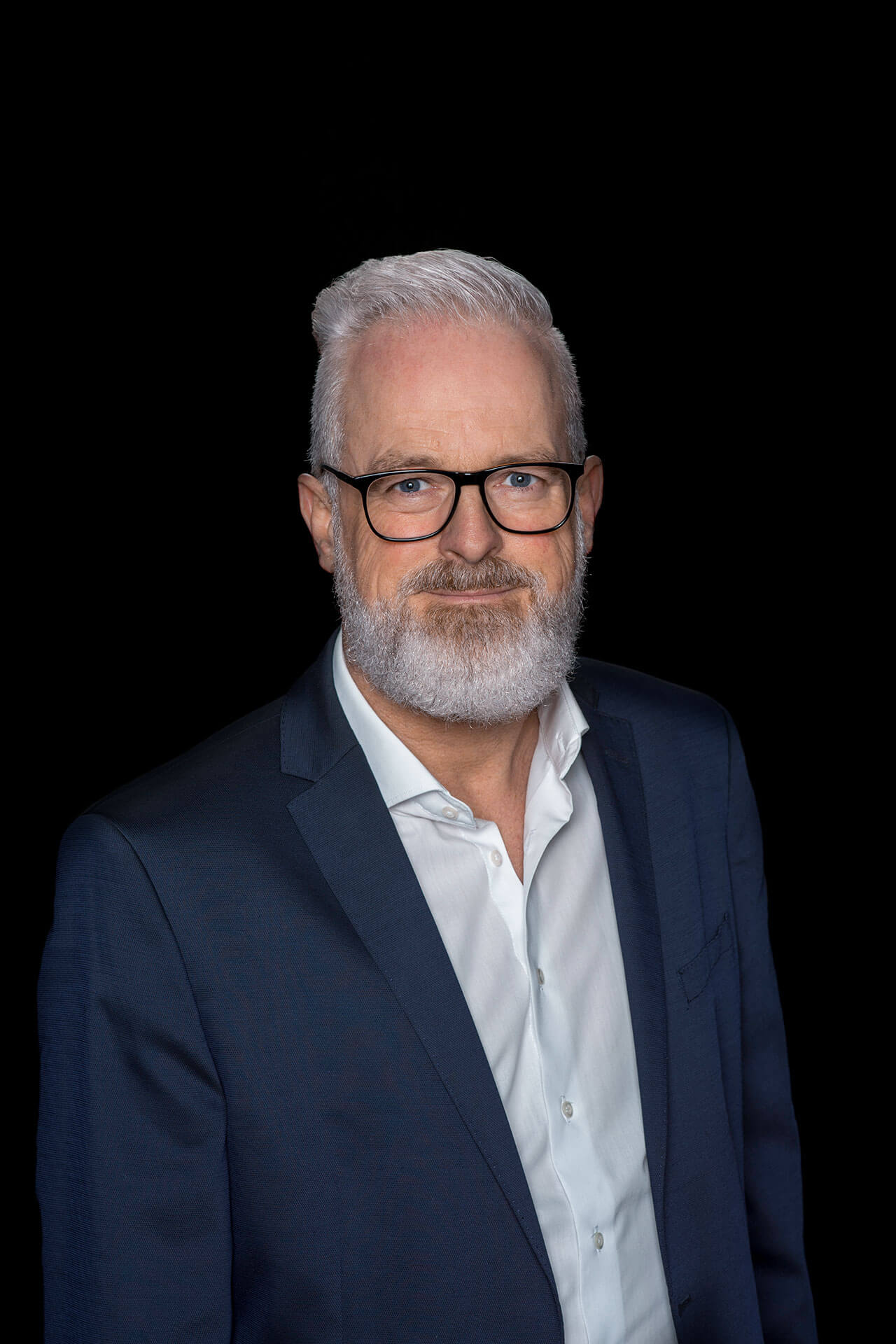 More quality and delivery reliability
Our Geck® experts will be happy to advise you so that you get exactly the hygiene system that you and your company need. We advise you on the right choice, the perfect accessories and individual adjustments. Just give us a call!
Jörg Schwarzer
Regional Sales Director
Contact