More PoS for more sales
Today, retailers must offer their customers more than just products. Even discounters now present their goods in a quality that would have been a credit to a specialist shop just a few years ago. Traditional shopfitting integrates concept and lifestyle design. The retail spaces have become stages on which impressive stories are told to offer unique shopping experiences. Geck is a leading address for the world of retail and the consumer goods industry when it comes to professional consulting, design and production of innovative displays.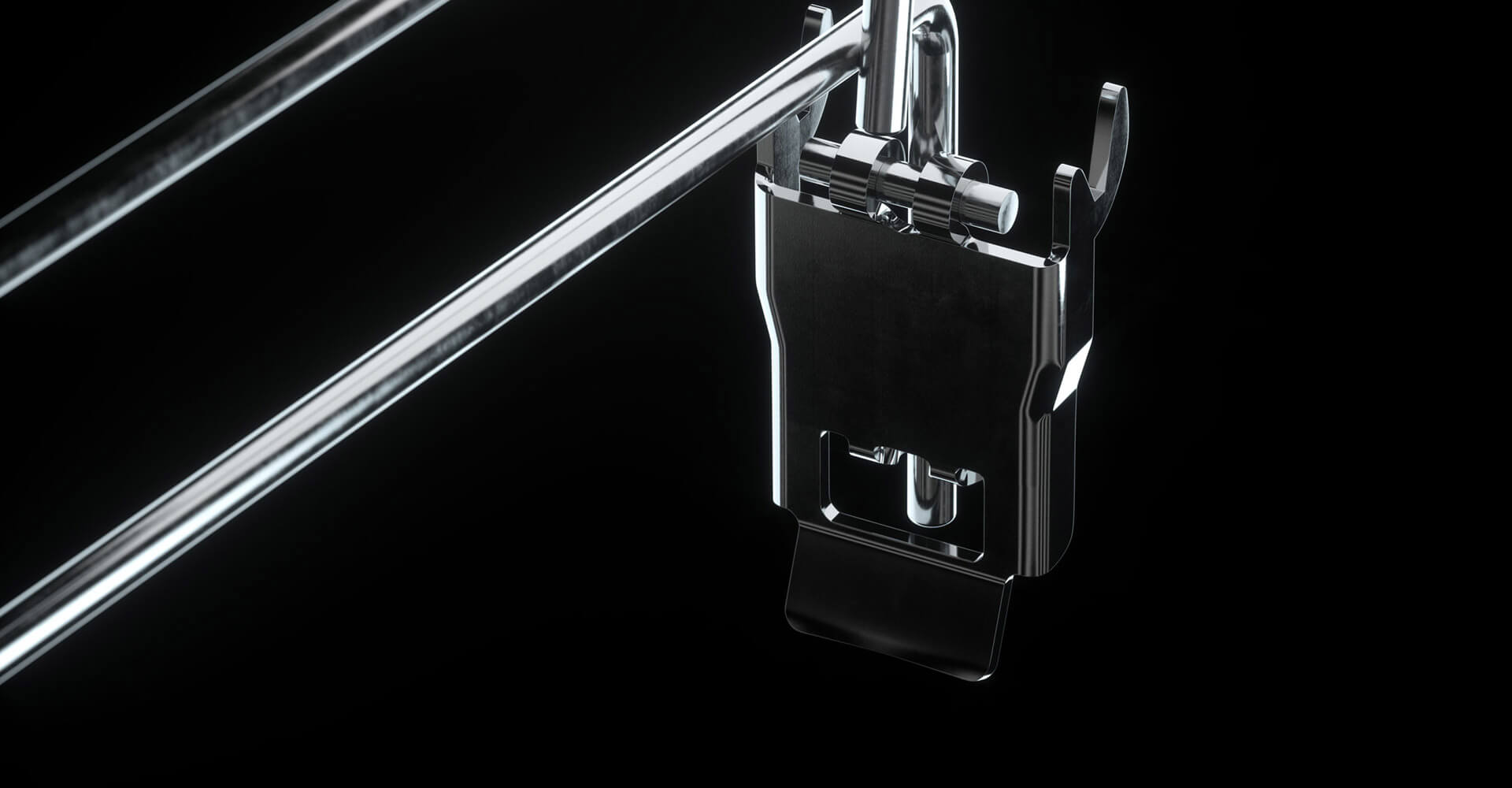 From the classic double hook to the individually manufactured product carrier: the Geck hook is a timeless classic. But while he brings the products to the front, he himself remains in the background as a silent star. Modest, reliable and with maximum functionality.
49.000+
We offer a range of more than 49,000 different product carriers. In addition, we are happy to develop an optimal solution for you. We look forward to your call.
100%
Geck produces merchandise supports for all common back panel systems.
Whether Euro perforated wall, slatted wall or completely individual: Our product carriers always fit 100 %.
300Mio.
More than 300 million Geck hooks sold worldwide perform their service reliably. Day after day. A silent star with plenty of potential for the future.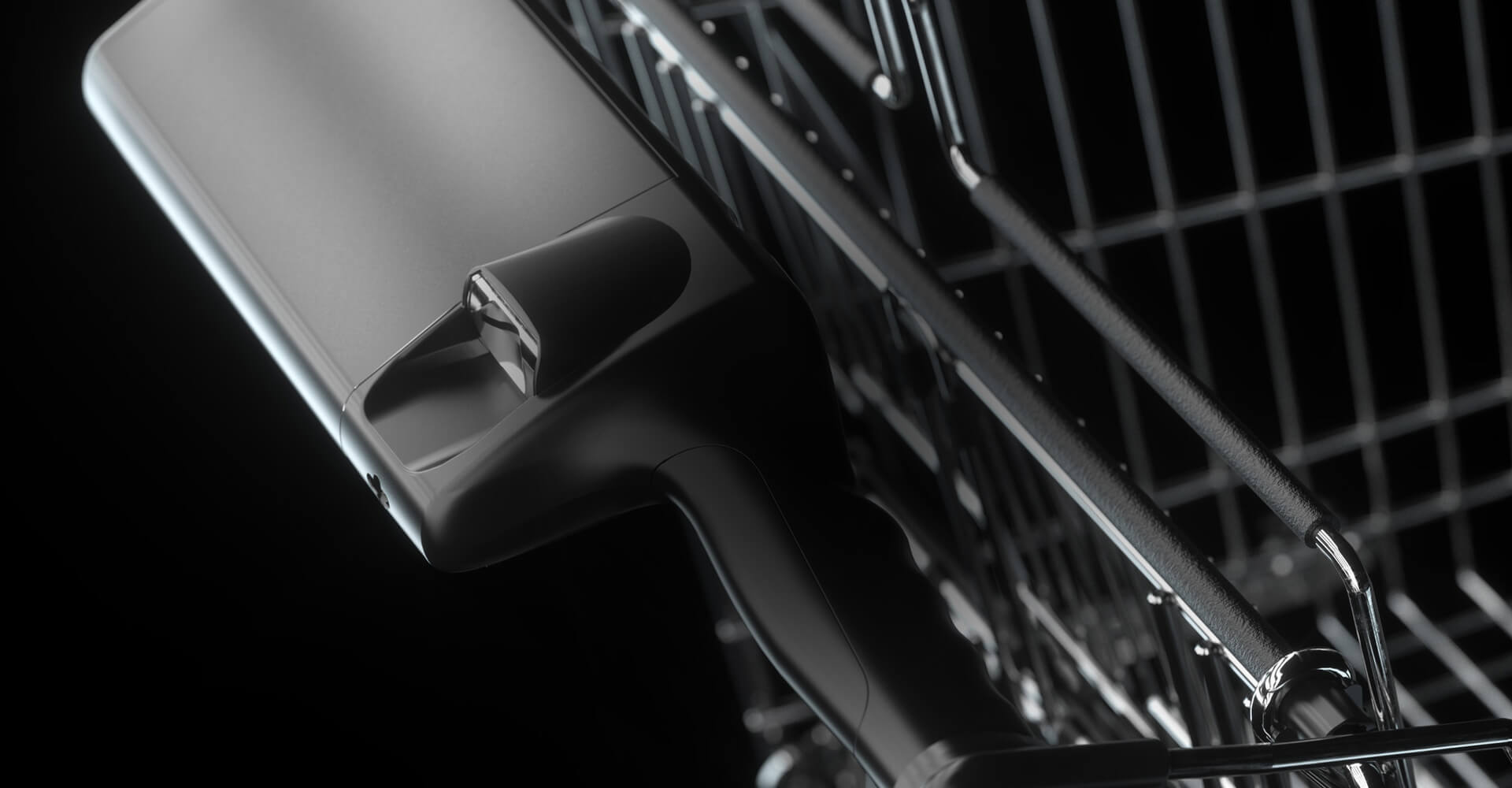 Shopping trolleys from Geck convince with many well thought-out details, excellent workmanship and a long-lasting, high-quality look. Geck's compatible models complement existing stocks and are thus at home in all stores. The nano-sealing provides optimum protection against corrosion and wear.
individually
Our motivated team of consultants, creative minds and technicians will work with you to develop an individual and functional solution for your point of sale.
digital
Geck has its finger on the pulse. Based on a digital visualisation or a prototype from the sample construction, you can quickly touch and check our solutions.
fast
Short roll-out phases are a strategic competitive advantage. Use our on-demand storage and top logistics solutions for new impulses and for flexible expansion.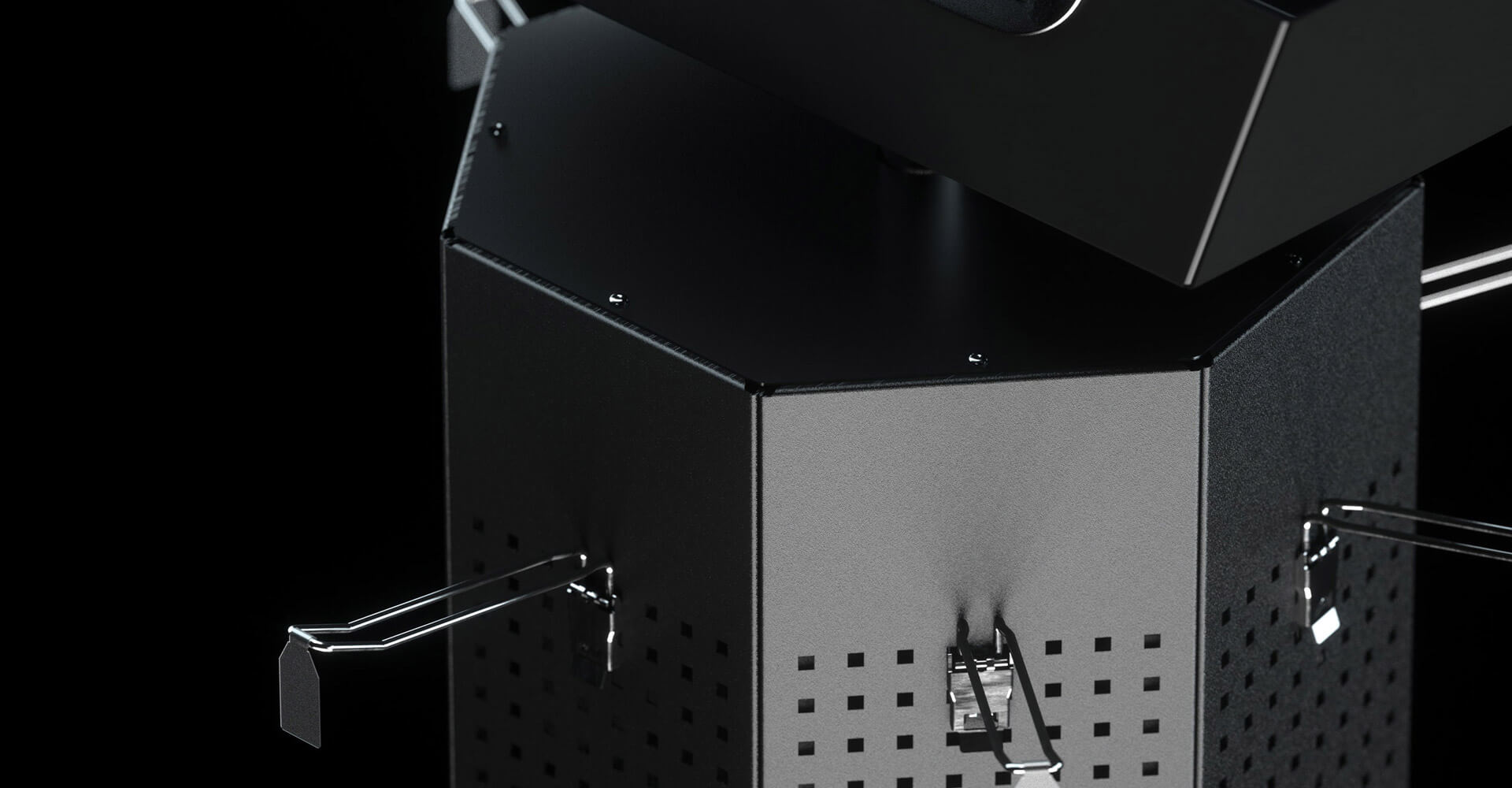 With Geck displays, sales look good: Our presentation displays set emotional buying impulses. Our sales displays guarantee smooth shopping pleasure. Strategically optimised, perfectly manufactured and delivered just-in-time. Made of metal and plastic. Always with you: More competence for the point of sale.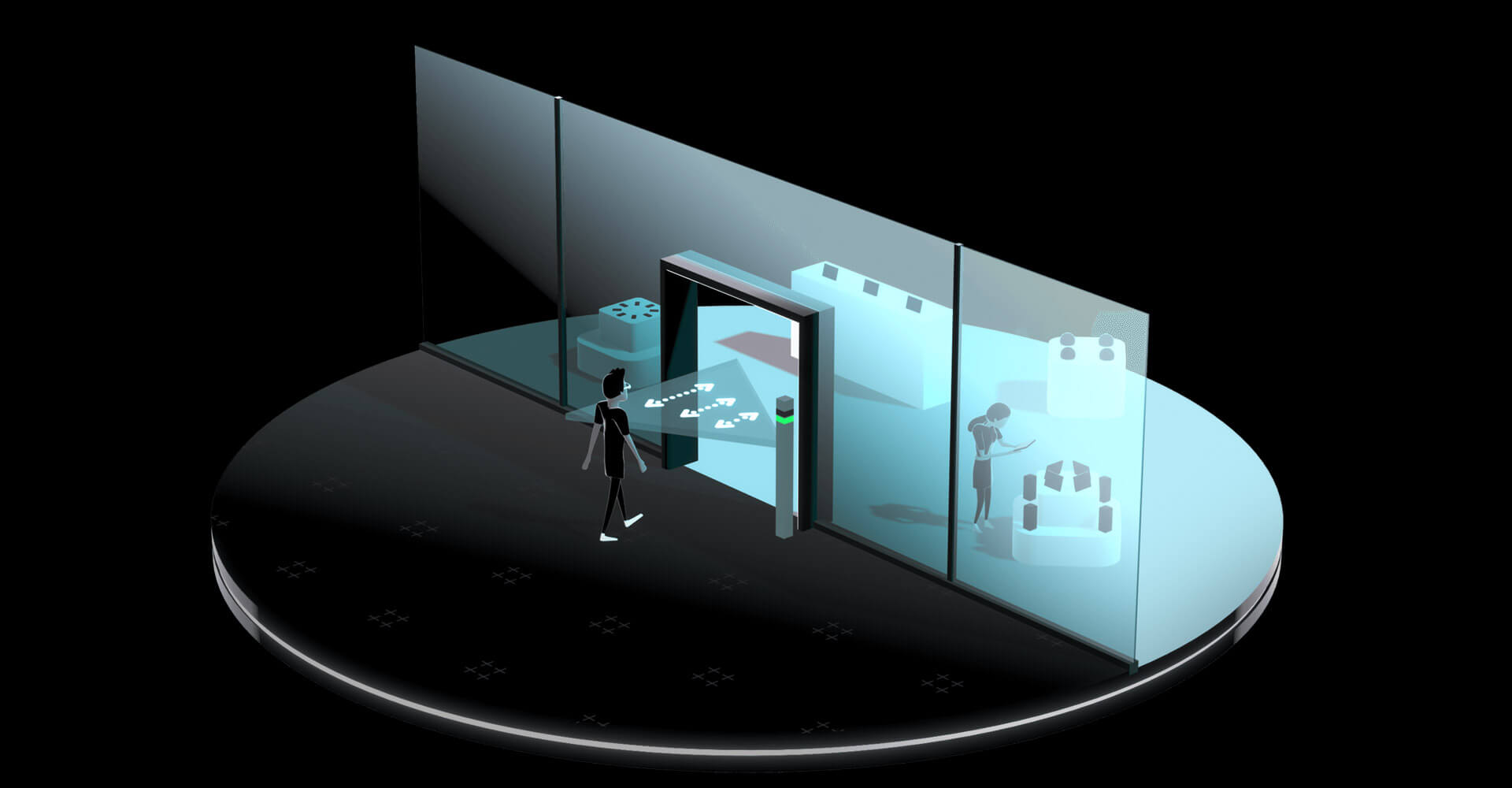 During the continuing COVID pandemic, it is a real challenge to regulate visitor numbers and communicate entry options to customers and guests in a way that is easy to understand. It is important to indicate when people are allowed to enter the premises and when they have to wait because the maximum number allowed has been exceeded. This can be achieved with Geck CustCounting systems without having to employ additional personnel or your own staff.
read more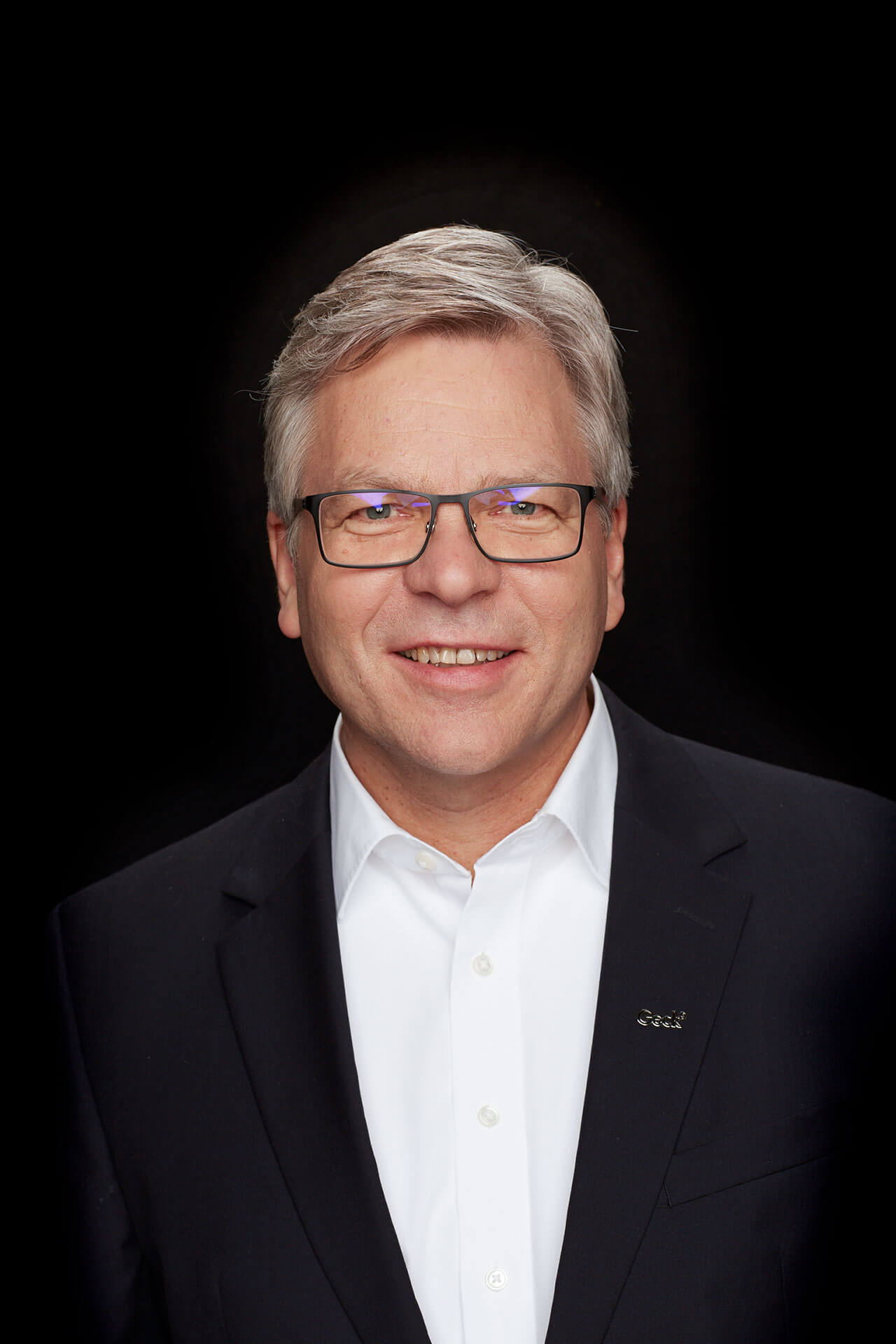 More consulting
Geck produces individuality in series. Feel free to contact us for individual product variants and special solutions!
Volker Köller
Head of Sales
Contact