Tracking Analytics
More knowledge. More optimisation.
Using our tracking analytics tool, you know exactly which routes your customers or employees take. This allows you to avoid bottlenecks and traffic jams, optimise routes and facilities and tap into new potential.
Whether it's foot or vehicle traffic: traffic jams often come as a surprise and thus hinder fluid processes all the more. With Geck Tracking Analytics, you can see which routes your employees and customers use frequently or where they spend more time. In parallel, you can evaluate which routes are used particularly often by floor vehicles or shopping trolleys. Have this information displayed in detail via our analysis tool. With a route overview, heat map and individually configurable zone classification and evaluation, Geck Tracking Analytics makes optimisation a breeze. In addition, you can create context-related profiles and, for example, make short-term changes to the shop layout in the event of rain. For more flow in your processes and more potential for your turnover.
Footpaths
Make walking and driving routes visible. Of individuals or groups. Employees or customers. Vehicles or shopping trolleys. Avoid frustration, disappointment and costs by optimising routes. Raise turnover potentials.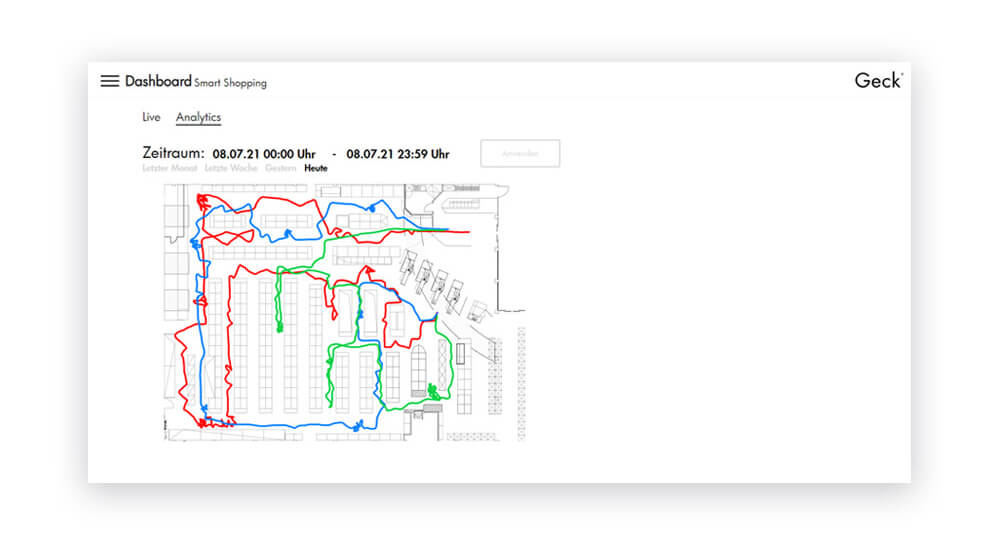 Heat map
With our heat map you can identify hot and cold spots. You can analyse where there is still potential for optimisation: exchange products and shelves or redesign individual areas. Safety-relevant bottlenecks can be defused.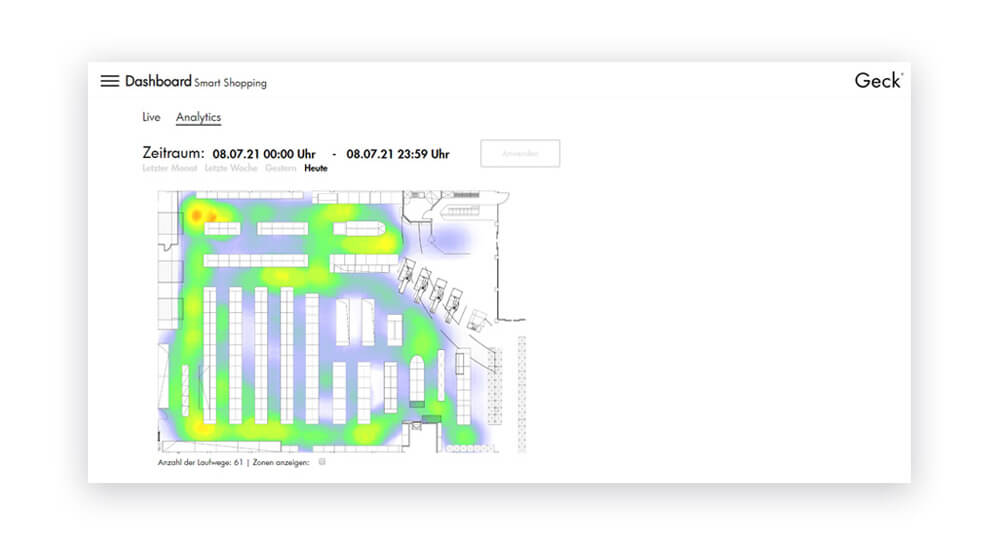 Zone utilisation
Divide your halls or shop into different zones to see which are used most often, which are used the longest and which may not be used at all.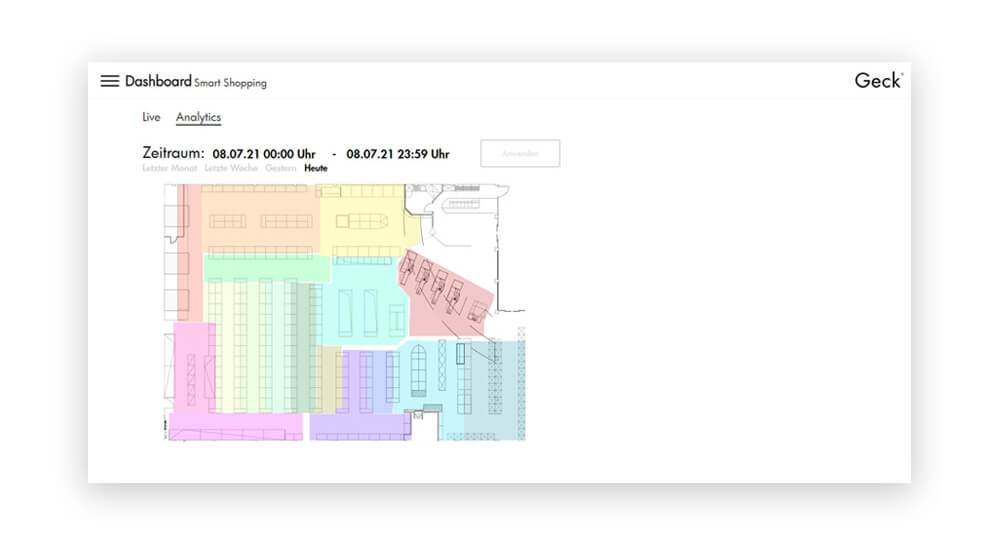 Retention times
Understand your customers' shopping behaviour and the duration of their purchases: When do your customers spend the longest time in your store? At what times are customers in a hurry? Is there any noticeable customer behaviour at certain peak times?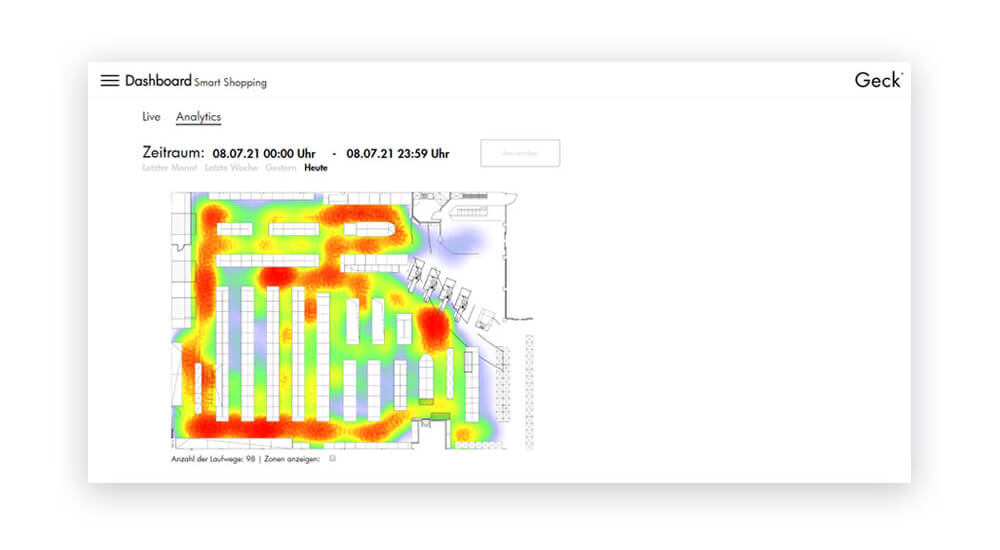 Context data (e.g. weather data)
Relate the behaviour of your customers and employees to external data and events such as weather, sporting events, public holidays, holidays, etc. Benefit from event-related optimisation of offers and routes.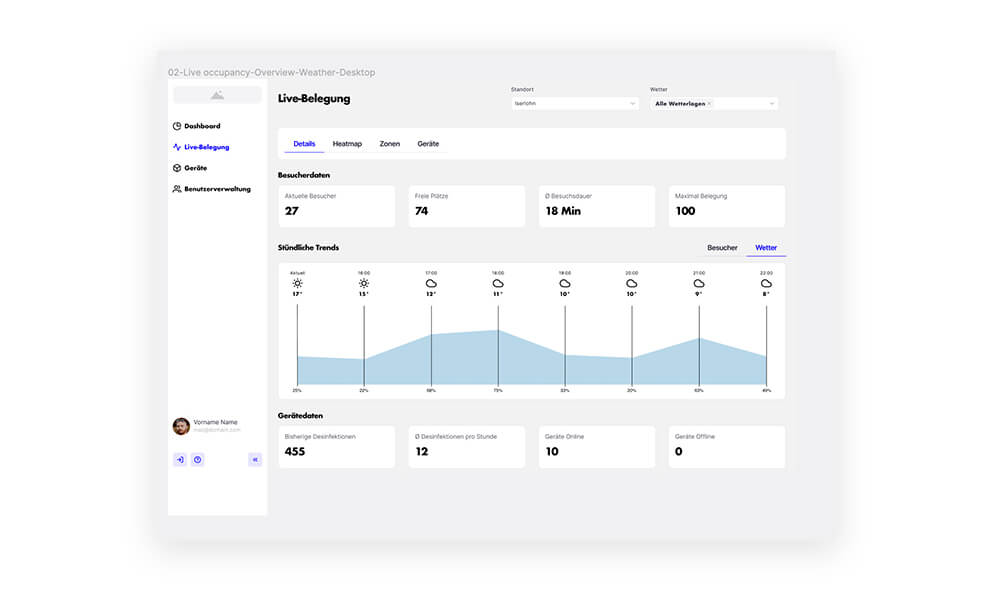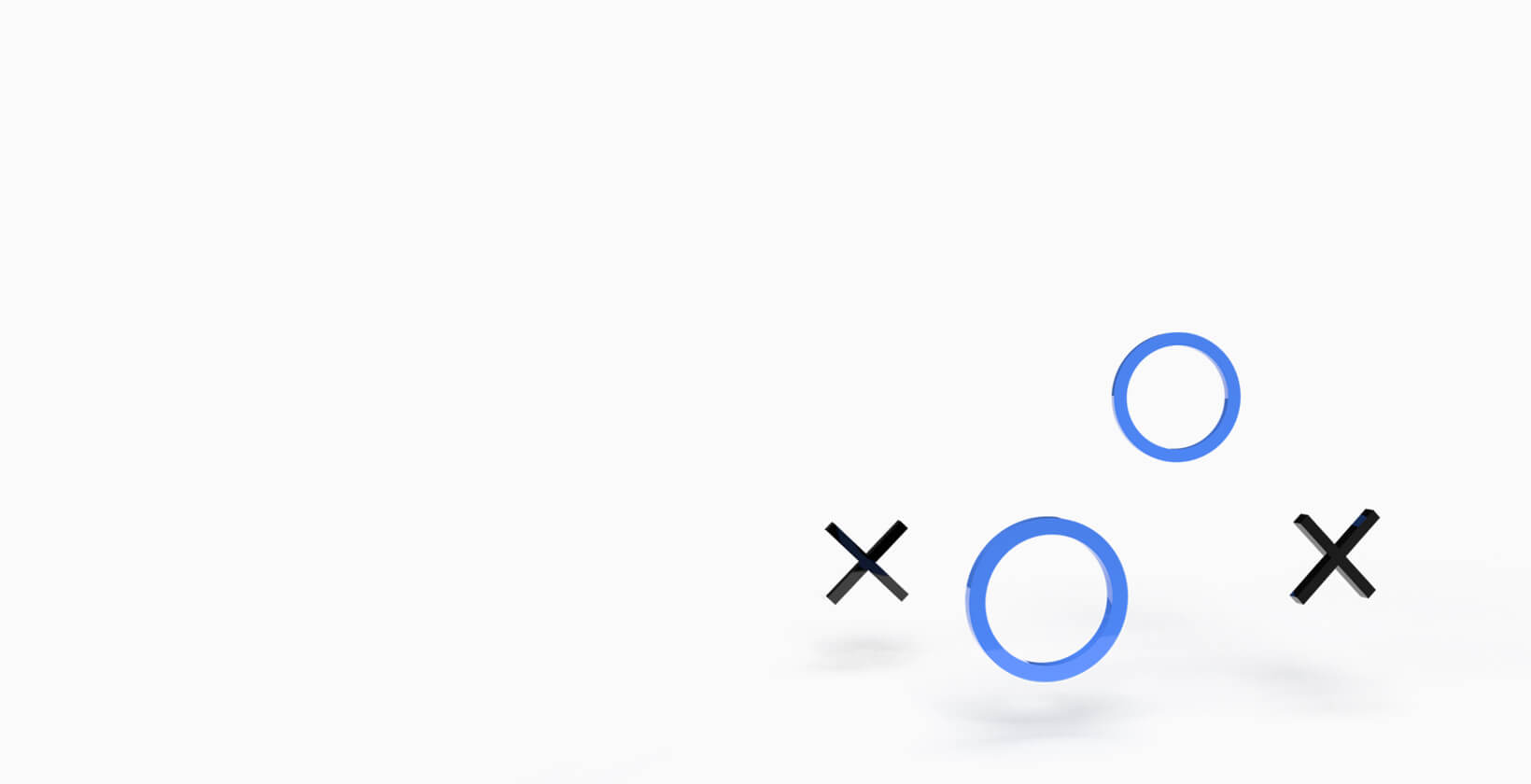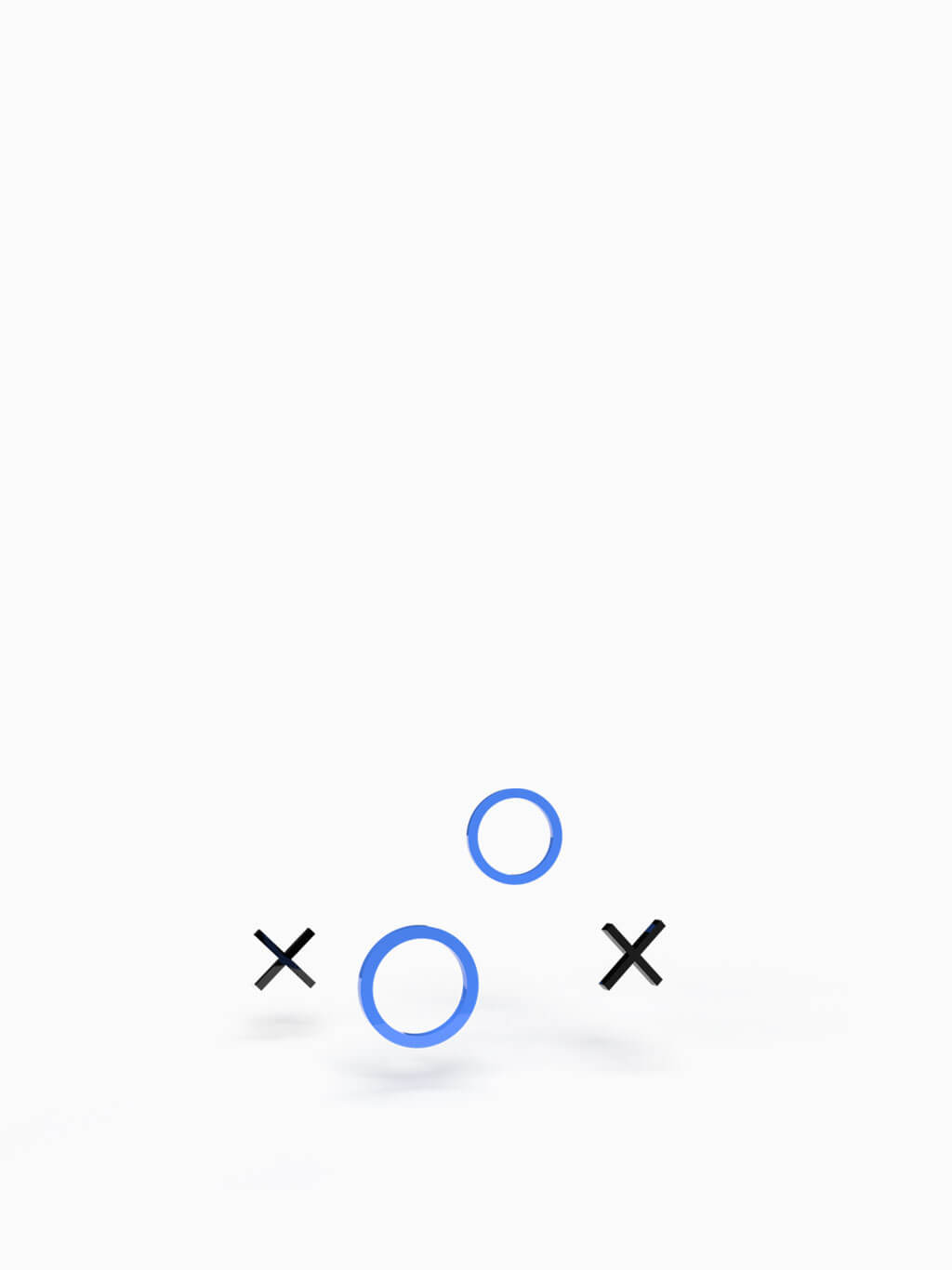 Just ask us.
We will find your individual solution.
Individual advice